Template:Navbox overviews FO76
The content is not described in full detail on this page. For details, please see the respective articles.
For locations in other Fallout games, please see "Location".
For an overview of Fallout 76 content, please refer to "Fallout Wiki".
Regions
编辑
Appalachia, the setting of Fallout 76, is divided into 6 distinct regions: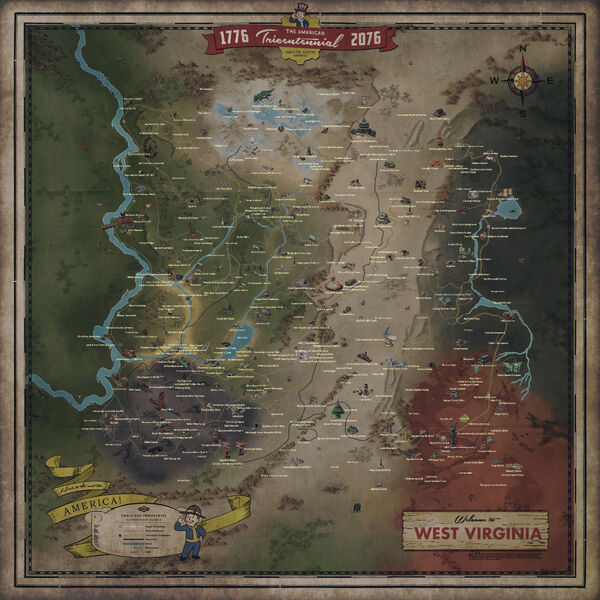 Locations
编辑
Unmarked locations are in italic type.
Ash Heap
编辑
Cranberry Bog
编辑
The Forest
编辑
The Mire
编辑
Savage Divide
编辑
Toxic Valley
编辑
Appalachia
编辑
Wild Appalachia
编辑
The following locations were added to the map as part of the Wild Appalachia add-on:
Ash Heap
编辑
The Forest
编辑
The Mire
编辑
Savage Divide
编辑
Nuclear Winter
编辑
The following (interior) locations were added as part of the Nuclear Winter add-on:
Wastelanders
编辑
| | |
| --- | --- |
| | 待撰章節 |
*代表該地同時也有其他類型任務 **為期間限定任務