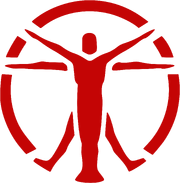 The Watcher Initiative is an ambitious surveillance program created by the Institute, spanning the Commonwealth.
Background
By using synthetic animals such as ravens as observation platforms, the Synth Retention Bureau is capable of receiving a wide array of intelligence in real time.[1][2][3] Watcher pods are assigned on an as-needed basis to monitor priority locations.
The use of these watchers is known to both the Minutemen and the Railroad.[4][5]
Appearances
The Watcher Initiative appears only in Fallout 4.
Behind the scenes
A cut terminal entry from the Institute states that the locations of the watcher pods include four pods at Diamond City, three at Goodneighbor, two at Fort Hagen and Libertalia, and one at Covenant, Warwick homestead, and Vault 81.[6]
Gallery
References