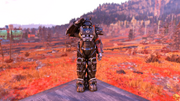 Editing
Hi Appalachian, this probably seems like a random question but I am curious if you understand how editing works on wikis. I see that you haven't edited on Nukapedia, but have you on any others, or do you at least know the basics of how to edit pages? Thanks Saxhleel12 (talk) 12:07, October 7, 2020 (UTC)
Welcome to Nukapedia!
Greetings, The Appalachian, and welcome to the Fallout Wiki!

If you have questions, please feel free to ask one of our administrators or moderators or head over to our Discord. We look forward to working with you!
RE: RE: Editing
If you'd like, I can give a small primer on the more specific editing techniques used on wikis. I asked because after speaking with Dyre and two of our bureaucrats I've decided to look for a user to endorse for Discussions Moderator, and you're a top pick. Active, no run-ins with the rules, meet the required posts count, friendly. Another requirement of becoming a dmod is an understanding of editing basics, so if you do agree to run for the spot I can explain anything you might have questions with editing or the expectations of the position. Take your time to think if you need it, and message back whenever you decide. Saxhleel12 (talk) 22:56, October 8, 2020 (UTC)
RE: Editing/Discussions Moderator
Ah, apologies. When I was discussing it with Dyre we were under the impression you had the 2500. So yeah, we'll have to wait til then but as you say your are pretty close anyway, so that's hardly a big deal.
There are actually no expectations for when you must be on. As you've probably noted with a few dmods it's possible to go inactive for months and still be able to keep the badge. In general though, if you just see something on /d that needs fixing or a user who might be edging towards breaking a rule, all you have to do is step in and resolve it. You're not expected to be able to watch it every minute of the day. Another expectation you did not mention but is still important is listening to users. If a user comes to you and asks for help or to tell you about something sketchy going on in a post, it's best to listen. I know a dmod some time ago who stated they would not listen to what users told them on their talk page... obviously did not help their reputation.
We do use Discord for moderation but nowadays only very rarely. You're not required to use it either. But if you want to it is there.
Hope that helps. Saxhleel12 (talk) 14:21, October 10, 2020 (UTC)
Close, within only a few posts now! And in terms of activity, it's not particularly demanding, with your current activity certainly being enough. The only thing I will say about discord is, while it is not mandatory, that there are benefits to having access to it, such as the ability to participate in larger staff discussions. The Dyre Wolf (talk) 10:43, October 24, 2020 (UTC)

While it is always nice to know more and I would never discourage you from learning, remember that it is a Discussions Moderator position after all, not a Content Moderator one. Just based on your ability to interact via talk page, I would argue that you have displayed a working understanding of the core basics. I believe I've also seen you vote before, which is the next most important function that you might need to be able to explain. Coincidently, if you do want to learn more about editing there is always the TVA, which has full on tutorials/lesson plans to either go through or even just browse as needed. But it is up to you, and I would not tell you to petition if you do not think you are ready. When the time comes, if you end up needing a hand with formatting the petition page, though, just ask. That is one of those things that always looks better when it's done right :p The Dyre Wolf (talk) 10:42, October 25, 2020 (UTC)
Congrats
Just wanted to wish you congratulations on the election, I'm sure you'll do great as a mod. Saxhleel12 (talk) 23:41, November 2, 2020 (UTC)
Congrats and welcome aboard! Not to jump straight to business, but I'm sure you will have questions as to how to actually be a moderator. I know you are familiar with the Guidelines, but being aware of the rules is just one part of it. When Sax and I became mods, there really was no senior mod providing insight on what to do. Was more of a pat on the back, congrats on a successful rights petition, and then fucking off to (in various degrees) cause trouble on the wiki and give Discussions a bad name. Sooo here's what we never got: Discussions Overseer's Handbook. This should help ease you into the world of moderation and be a resource to fall back onto as needed. You can always shoot questions our way, via talk page or Discord, if you make one. The Dyre Wolf (talk) 06:00, November 3, 2020 (UTC)
Call to Action
There have been quite a few sweeping changes to the wiki lately, and now that the Unified Community Platform has come to fruition here, it's more important than ever for our leadership to get together and inspire innovative changes for the next generation of wiki editors/readers.
As someone who is somewhat inactive myself, I understand how life gets in the way, and I'll fully understand if many of you are unable to commit, but I'd still like to try my best to appeal to you all in getting involved in a few of our currently active projects; especially so since rights-users participating in our discussions/votes are at an all-time low, and many internal decisions are having to be made between a select few users, which is bad for building consensus on important matters.
As such, I would like to ask for you all to look into two of our most important projects right now, as it would mean a lot to me and the wiki if as many people as possible got directly involved in helping shape our future:
The Vault Academy is a program for the training and acclimation of new and even veteran users, training them on how to get involved in the various facets of the wiki, as well as helping them build bonds with their fellow users. The program has kicked off in a big way, and we are in desperate need of more rights-users to sign on as mentors, as we're having to share multiple mentees between each mentor. If you're looking to leave your mark on the wiki, then signing onto TVA program will be your way of doing so.
As a minor update, we now have a new plagiarism point of contact. Should you suspect plagiarized content is at play, please get into point with the user FDekker who will be the initial handler of all such cases going forward.
We have an upcoming meeting of the minds coming up on the 20th of this month, and we need people to come forth and pitch their ideas for adapting to the recent UCP changes, and to possibly adopt some of the ideas that our new datamining friends have been pitching to us.
Thanks for your consideration, and I do hope to hear back from you all! Even if it is just some of you dropping by to check the place out and say a quick hello. 寧靜
14:12, 13 November 2020 (UTC)
NOTY 2020
Howdy! Congrats on being one the nominees for NOTY. Just like the discussions ping, I'm reaching out to let you know. If you want, you can say something to highlight why you feel you are the user of the year. Here are some examples other users have had in the past.
If and when you decide what you would like to say, copy it and send it to me. I'll give you a few easy options to reach me since not everyone is everywhere. You can leave a message on my talk page, you can @ me anywhere on the nuka discord, or you can @ me on the 2021 off-Topic thread. If you do not intend to write a message or if you want to decline the nomination, please let me know as well, so I'm not having to track someone down to squeeze an answer out of anyone. There's no deadline to reply, but I would appreciate it if it's sooner rather than later.
Thanks, The Dyre Wolf (talk) 03:39, 12 February 2021 (UTC)
NTV 2020, again!
Might have taken a bit, but here is your official pat on the back and grand prize. Your NVT 2020 Award to do with what you will.
| | |
| --- | --- |
| | 2020 NTV Social User of the Year |
Congrats again...just like I told Kate, do beware. There's a bit of a Madden Curse with the NTV Award right now, with the last two winners being stripped of rights and disappearing under mysterious circumstances. So, ya know, power on through and maybe don't walk down any dark alleys. The Dyre Wolf (talk) 15:47, 8 April 2021 (UTC)
Vault Academy progress
Great job on these lessons, you are just breezing on through. Loved your infobox for quiz 7, made me giggle. You are more than halfway done, keep up the good work! -kate kdarrow

take her for a spin! 14:07, 14 June 2021 (UTC)
Community Roundtable
Hello! We recently sent an email to your registered email account about a community roundtable event. We'd love to know if you're going to be able to make it. There's a link in the email to respond and RSVP if you're interested! Hope to see you there! HeyTots
(Contact) 15:42, 17 June 2021 (UTC)
Thank you
You have been given rusty old weed whacker.

Your efforts and diligence have not gone unnoticed, and you have been given a small token of appreciation.

Dear appleAISH, in gratitude of your support on my b-crat app, I present to you this tool for keeping order on the discussion boards, providing a swift, clean death to any vandal or ne'er-do-wells. Also you are my favorite /d mod but don't tell the other /d mods that. It can be our little totally-not-posted-publicly secret!


All my love,

kdarrow take her for a spin!

06:15, 28 July 2021 (UTC)
Ref finding
Great work on finding all those refs recently, I appreciate seeing those added whenever they can. Devastating DaveZIP ZAP RAP 14:43, 28 July 2021 (UTC)
Patrollerino

AISH, I know you are no stranger to the wiki and after a fair bit of time creeping on your edits, I have, as expected, confirmed your contributions are exceptional, but more importantly I had the epiphany that the wiki could really stand to benefit from putting a few extra tools in your hands. So without further blathering from me, welcome to this elite echelon. I am excited to give you a brief introduction to the role by way of Nukapedia's Patroller Guide that explains the new tools you have to help in our goal of going wherever Ever Upwards takes us!
If you have any questions, feel free to ask me or any of the other current or former members of the patroller squad. Well-seasoned albeit cantankerous former patroller-turned mod squad member Findabair can also give a hand, I have decided this for him. I am excited to see you rise in the ranks here, keep up the momentum and energy, you really are such a treasure! -

kdarrow take her for a spin! 10:57, 5 August 2021 (UTC)
Vault Academy - Technical Editing program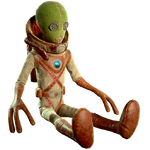 Yes, impeccable timing as always, Armor Aish. I intend on rolling out everything again now that I am back in the saddle and focused on Vault Academy. I am really glad to hear you are still interested in the technical editing program. I have written lessons just like general editing, but was sort of going back and forth on what order and other minor details. Nothing to hold us back, anyway. We can definitely start in on templates, and moving into learning the joys of mobile.
For CSS, this will be a perfect time for you to get some hands on experience as we are in the midst of day to day troubleshooting of FandomDesktop and preparing to move to a new design for both light/dark modes. I can blend some of those aspects in and loop you into our template HQ squad. No pressure or anything, just want to make sure I take advantage of the learning opportunities we have at the moment, really the perfect time to start absorbing information as we build from the ground up. Anywho, enough jawing from me. I will focus on this and get some structure set up for the first lessons within the next couple days. I am very excited!! -

kdarrow take her for a spin! 10:29, 28 September 2021 (UTC)
Psst!
Hi!
You're my talk page person! The one I chose as an "answer" to a "question" on Quiz 4! Heheheh! See you later! Heheheh! -'''''[[User:Illogical Paradox|<font color="#33001e">Illogical Paradox</font>]]''''' <sup><font face="Fixedsys" color="#33001e">TERMINAL LOCKED</font></sup> (talk) 17:18, 28 September 2021 (UTC)

I thought for sure my signature was right... :( Heheheh. I think I fixed it now, though, fingers crossed? -'''''[[User:Illogical Paradox|<font color="#4d002d">Illogical Paradox</font>]]''''' <sup><b><font face="Fixedsys" color="#4d002d">TERMINAL LOCKED</font></b></sup> (talk) 17:33, 28 September 2021 (UTC)

Testing Number Three -Illogical Paradox TERMINAL LOCKED 17:43, 28 September 2021 (UTC)
VATS, Basher
I see your point but in that case also we should eliminate Iron Fist 5 as that is also a non-VATS Critical perk.
The problem with the article as it stands is that is has already strayed into the territory of criticals and "how criticals are different now". VATS and criticals are intimately related in FO4 but you're right, it's not a 100% overlap.
If there is a Critical Hit page for FO4 maybe the right thing to do is to mention the "passive" (non-VATS) criticals from chems, perks and legendary effects on that page.
Spikezarkspike (talk) 03:40, 7 October 2021 (UTC)
Congrats again
Congrats on the mod role. I was a day too late to vote, alas. Spikezarkspike (talk) 17:33, 11 October 2021 (UTC)
hi
morning :) —Preceding unsigned comment added by Meerkatwizard (talk • contribs). Please sign your posts with ~~~~!
Hi there, good morning to you too :) And welcome to Nukapedia! The Appalachian 16:37, 13 October 2021 (UTC)