---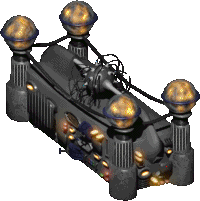 Click the computer to leave a message!
---
Yes, it's been a long while. Hope you're doing well. I'm in Discord chat at the moment, I assume you have an account there. We can talk there if you still have time. Otherwise, tomorrow at an earlier time, check for me there then, ok? Jspoel

20:05, August 13, 2019 (UTC)
I'm in Discord now, for another hour and a half or so I think. Probably later on tonight again. Jspoel 14:29, August 14, 2019 (UTC)
X-01 (Fallout 76) Gallery
Edit
By the way the Mothman Power Armor picture you added to the gallery of X-01 (Fallout 76) was not X-01 it was T-60. I removed it because it didn't belong, mean no offense, just thought I'd tell you. AssassinZ05 (talk) 16:24, September 13, 2019 (UTC)AssassinZ05
Community content is available under
CC-BY-SA
unless otherwise noted.