Hi there!
Edit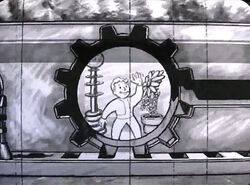 Welcome to our Fallout wiki and thank you for your contributions! I hope you'll stay with us and make many more improvements.
A little help to get you started:
I'm glad to have you here and look forward to working with you!
--
Nitpicker of the Wastes
(
Talk
) 00:56, May 9, 2010
I saw on the Courier page that you wright Fan Fiction. Have you got any up on here (like in a sandbox?) If so could you tell me where? If not I think you should, I love reading Fanfic and I quite like wrighting it aswell.JASPER//"Do you like hurting other people?"

nothing here yet, besides whats on my main page Zachariah Zuan 20:26, September 5, 2010 (UTC)
Community content is available under
CC-BY-SA
unless otherwise noted.