Hi there!
Edit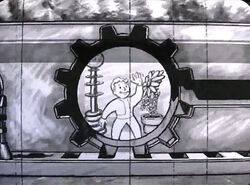 Welcome to our Fallout wiki and thank you for your contributions! I hope you'll stay with us and make many more improvements.
A little help to get you started:
I'm glad to have you here and look forward to working with you!
--
Ausir
(
Talk
) 10:10, 25 June 2010
Reformatting "Combat Armor" page
Edit
Sorry for taking so long to get back to you on this. I read it and completely forgot to reply. I've had a look through and found that it was changed the way it was here by Tagaziel, who left us some years ago for the Vault. I had a quick look over there and they have dropped that format too, which makes me think there is no physical reference for those structures. You have my blessing to overhaul it. Sakaratte - Talk to the catmin 20:06, April 5, 2018 (UTC)
Community content is available under
CC-BY-SA
unless otherwise noted.