Hi there!
Edit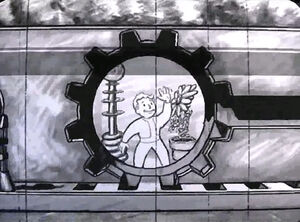 Welcome to our Fallout wiki, and thank you for your contributions! There's a lot to do around here, so I hope you'll stay with us and make many more improvements.
Recent changes is a great first stop, because you can see what other people are editing right this minute, and where you can help.
If you haven't already, create a user page about yourself! If you do, we'll be able to know you better as a member of our community.
Questions? You can ask in the Forum or on the "discussion" page associated with each article, or post a message on my talk page!
Need help? The Help page has an outline of the site, and pages to help you learn how to edit. See the Vault's Policy page for general guidelines and code of conduct.
I'm really happy to have you here, and look forward to working with you!
---
Hello, Maccy Man! I have a couple things to say. First, your web URL doesn't work. You forgot the '.' between the www and the word 'game'. Second, how about just putting your web page URL on your user page instead of as your signature? I suggest this because now you have a whole bunch of broken links no one can use instead of just the one you could have on your page. --MadDawg2552 20:19, 13 February 2009 (UTC)
Forum and talk pages
Edit
Please do not remove other users' content from forum or talk pages (like you just did on Forum:the pitt). // Porter21 U | T 00:42, 14 February 2009 (UTC)
Also refrain from personal attacks in forum pages. Ausir 23:34, 24 February 2009 (UTC)
I am an admin
Edit
Thought you'd like to know, check here: CLICK That Furry Bastard 17:29, 27 February 2009 (UTC)
Stop putting your website in your signature. Consider this a warning. Ausir 23:27, 2 March 2009 (UTC)
Re: Reporting
Edit
Don't think there are any specific reporting facilities for this. Just leave a message to one of the active administrators. -- Porter21 (talk) 08:07, 3 March 2009 (UTC)
MAH WEBSITE
Edit
Stop your attempts to recruit users here. We are not interested.

Tagaziel (call!) 23:50, 17 June 2009 (UTC)
Hello there!
Edit
How are you sir? As of this time, as I am sure you are aware you have been banned for spamming the wiki with external links. The expiration time is 6 months. This will allow you ample time to ponder why you were banned and how not to get banned again. Simple, follow the rules. Have a nice day and thank you for visiting The Vault.--Kingclyde 23:57, 17 June 2009 (UTC)
OMGZ MACCY! GUESS WUT! I GOTS A SPECIAL DISC TOO! CEPT MINE CAME WITH A TANK DAT I CAN DRIVE AND STUFF AND IT'S SUPAH BITCHIN'! NOBODY ELSE HAS IT! NOT EVEN YOU! I ARE SO SPECIAL!.
Seriously, are you sure you're not fucking mentally handicapped? Nobody believes your BS about special discs because we're not brain damaged like yourself.
Why are you even still here? See that "X" in the top right corner of your browser? Click it. Do it now.
T
04:52, 20 June 2009 (UTC)
You are very odd...
No one wants to look at your'e website.
Don't do it again when your'e back in six months ok. Tezzla Cannon 18:42, April 13, 2010 (UTC)
Community content is available under
CC-BY-SA
unless otherwise noted.