Hi there!
Edit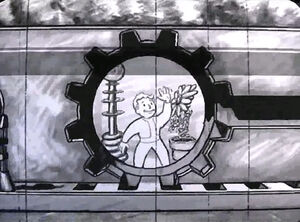 Welcome to our Fallout wiki, and thank you for your contributions! There's a lot to do around here, so I hope you'll stay with us and make many more improvements.
Recent changes is a great first stop, because you can see what other people are editing right this minute, and where you can help.
If you haven't already, create a user page about yourself! If you do, we'll be able to know you better as a member of our community.
Questions? You can ask in the Forum or on the "discussion" page associated with each article, or post a message on my talk page!
Need help? The Help page has an outline of the site, and pages to help you learn how to edit. See the Vault's Policy page for general guidelines and code of conduct.
I'm really happy to have you here, and look forward to working with you!
Editing comments
Edit
Please don't edit other people comments, on either talk pages or forum pages, regardless of mistakes they made. DragonJTS 17:21, 29 April 2009 (UTC)
Your sig
Edit
You mgiht want to change your sig, a it points to a non existant page. you can keep it's current appearence by with the formatting *what you want to link to|what you want to show up* in square bracket Like such 207.164.136.6 18:50, 30 April 2009 (UTC)
Aye. Something like this "-[[User:Kill the overseer!|Kill the overseer!]]" will render "-Kill the overseer!". The plus side is that it will not link to a non-existent wiki article called "Kill the overseer!" --96.243.180.70 21:21, 20 May 2009 (UTC)
Please change your signature so it doesn't insert redlinks everywhere. Hints on how to do that above. -- Porter21 (talk) 13:41, 1 June 2009 (UTC)
Weapon/Armor
Edit
Item is more appropriate as the site uses the term item to cover clothing/armor/weapons etc. It's a more generic term.--Kingclyde 19:46, October 23, 2009 (UTC)
Community content is available under
CC-BY-SA
unless otherwise noted.