| | |
| --- | --- |
| | Archives: #1, #2, #3, #4, #5, #6, #7, #8, #9, #10, #11, #12, #13, #14, #15, #16, #17, #18, #19, #20, #21, #22, #23, #24, #25, #26, #27, #28, #29, #30, #31, #32, #33, #34, #35, #36, #37, #38, #39, #40, #41, #42, #43, #44, #45, #46, #47, #48, #49, #50 |
Appearances (3?) Edit
Gefeliciteerd met je 50e archief!
De discussie op Discord over de add-on sandbox was niet heel uitgebreid, maar uiteindelijk denk ik dat we het beste voor jouw idee moeten gaan. Ofwel: In de introductie alleen "add-on" naar "update" veranderen, en in de appearances veranderen we de verwoording naar "introduced in". Ik zal vanavond de eerste paar edits met de bot doen.
- FDekker (talk) 11:57, May 13, 2020 (UTC)
Ally quest imagesEdit
Hey, sorry to bother you, but what is the rationale behind the Ally quest images? Some are the actual proper quest image, and some are screenshots of the goal of said quest. Is there a reason why? Is there a proper way to do it? I worry because there were imageneeded tags on most of these quests, and i removed them because it already had an image (the generic proper quest image). Were the images needed those non-icon images? I'm just confused, as i can find no real other examples of any quests doing it, and it just seems really weird to have honestly. Thanks! --DankalorYT 05:21, May 15, 2020 (UTC)
Ah, okay. That makes sense. Thanks for the response!--DankalorYT 16:01, May 15, 2020 (UTC)
Fallout and Fallout 2 sprites Edit
Hello I was wondering whether the header and page name of "Animation frames" and "Fallout and Fallout 2 sprites" is more accurate on one or the other. I wish to merge and create a redirect should both be necessary.--Ant2242 (talk) 05:46, May 15, 2020 (UTC)
FH conflict Edit
hey i was wandering if we should create a page for the conflict on the island in far harbor. i would be happy to get working on one if you think its a good idea, just need someone to provide a suitable image.--Branebriar1930 (talk) 13:42, May 15, 2020 (UTC)
Between acadia, far harbor and the children of atom--Branebriar1930 (talk) 15:45, May 15, 2020 (UTC)
I do have email you know(meaning I know when people edit pages I edited; I get email notices) so I know you made those changes. Sometimes I forget when and when not to add a comma. As they say, no one is perfect
Godzillafan4ever (talk) 16:03, May 15, 2020 (UTC)
View created pagesEdit
Is it possible to see all the pages I have created? I removed them from following. Thanks, CookieGamer733 (Talk

) 18:30, May 17, 2020 (UTC)
There are pages I know I created that don't show up in that list. (Also I changed the name of the section on my talk page to Re: View created pages)
CookieGamer733 (Talk) 15:14, May 18, 2020 (UTC)

Never mind. I found a way to figure it out. I went through my contributions. There is a 'N' similiar to the m used in minor edits, but the N means this edit created a new page.
CookieGamer733 (Talk) 15:25, May 18, 2020 (UTC)
List of businesses Edit
Why yes. I'm doing that now. Speaking of red-links and pages "we already have"; Why is there both a "Pre-War companies" and "Post-War businesses" page? What is the main overview page? Also we should keep track of the brands pages too.--Ant2242 (talk) 15:47, May 18, 2020 (UTC)
If the pages are to be split by pre and post war then what is the main overview page? "Businesses"?
If they are to remain separated then shouldn't they both either be named "companies" or "businesses"?
The Navbox is named "pre-War companies", it has both pre and post war businesses companies and brands. Should that be renamed?
Also No. This is no where near the first sandbox of its kind with me.--Ant2242 (talk) 16:27, May 18, 2020 (UTC)
Wonderful tone there.... was going to try to merge these. Do you wish to do it?--Ant2242 (talk) 16:28, May 18, 2020 (UTC)
CategoriesEdit
Hello! I went back and forth about it in my mind. My reasoning is that the companies category does not fit for a great number of places that are not companies in and of themselves. The brands/companies are entities as such, but it sounded strange to categorize singular businesses in with them as companies. As you wish, though. I will change them back now. -Kate (Kdarrow (talk) 20:06, May 18, 2020 (UTC))
Quick questionEdit
Are there any more badges you can unlock? CookieGamer733 (Talk

) 16:04, May 19, 2020 (UTC)
Like What?
CookieGamer733 (Talk) 16:18, May 19, 2020 (UTC)

I have to turn down your challenge. Look on my main profile page and you will see why.
CookieGamer733 (Talk) 16:22, May 19, 2020 (UTC)

Check your discord. I answer the question there
CookieGamer733 (Talk) 16:36, May 19, 2020 (UTC)
Re: Script error Edit
De error is opgelost. Ik moest bovenaan een // <nowiki> toevoegen. De parser interpreteerde de pagina als normale wikitext en dacht daardoor dat ik fouten had in hoe ik Luamodules gebruikte. De categorie "Pages with script errors" hoort nooit te gebeuren op Javascriptpagina's, zelfs niet als de Javascript ongeldig is.
- FDekker (talk) 19:40, May 19, 2020 (UTC)
Update namesEdit
Hey Jspoel. We've got a bit of a conundrum with the new updates to 76, and id just like to know your input before going ahead with a vote or something. You may even decide thats not necessary. Basically, Bethesda chose not to officially name any of the new updates, and that makes our job a bit tougher. Based on asking around, consensus has divided into 3 major ideas.
1) The Legendary Race, One Wasteland For All, Fractured Steel
2) Summer 2020, Fall 2020, Winter 2020
3) Name it case-by-case, based on the name of the designated season occuring at the time.
1) is based on the roadmap, and uses the names Bethesda uses on it. While not official, that is my personal preference, and conveys the main changes with the DLC in-line with others we've already seen (WA, NW, WL). 2) is playing it safe, not assuming, and being technical. Thats fine, but it looks and reads horribly, and is just abhorrent in my opinion. 3) is getting as close as possible to an official name, but its also too inconsistent and doesnt allow for very much pre-making of pages, for example.
I dont know if a vote is really warranted, so just asking for your thoughts, preferences, or even just an executive decision on your behalf. Thanks, and sorry for the long message. If you would like, you can refer to Forum:Call for ideas: Renaming Fallout 76 add-ons for a bit more detail and input.--DankalorYT 23:04, May 22, 2020 (UTC)
I have not asked Tag, and AYF has not been asked specifically, though he has been present for a few conversations if i recall correctly. I'll send Tag the same message and see what he thinks. Thanks for the response.--DankalorYT 15:08, May 23, 2020 (UTC)
Order of wordsEdit
You bet, not a problem at all. -Kate (Kdarrow (talk) 14:58, May 28, 2020 (UTC))
Hey so i have been creating some pages for pre war countries and i am a bit stuck on vietnam. since we dont know how the war played out or which side won, and during the war vietnam was actually two separate states( which ive split in the pre war countries section). basically im asking weather i should create separate pages for north and and south vietnam (since those are the only two states called Vietnam that we know for sure existed)? or not make a page at all?. (which would be unfortunate)--Branebriar1930 (talk) 16:37, May 29, 2020 (UTC)
The problem there is that we don't know how the war played out in the fallout universe. the South may have won, meaning the country would not have be called the the Socialist Republic of Vietnam like IRL as it would not be communist. We don't even when or if the country even reunited and could still be two separate states for all we know.--Branebriar1930 (talk) 18:13, May 29, 2020 (UTC)
You are correct, I forgot that the vote had three parts. I will circle back around and change those. Thanks for reminding me. -Kate (Kdarrow (talk) 20:47, May 29, 2020 (UTC))
BoS logo Edit
It's from The Vault's page on the Midwest BoS. Kittybright (talk) 14:50, May 31, 2020 (UTC)
https://fallout.gamepedia.com/Texas_Expedition#/media/File:BOSTexasExpedition.png Kittybright (talk) 14:59, May 31, 2020 (UTC)
Hey J,
I have been busy filling Fallout 76's junk tables in the last couple of days.
Now that most of the info in the tables is existing and acurate, I am double checking the info boxes of each item.
So my question is:
Are there any plans to split the pages for shared FO4/FO76 items into separate ones?
Because if it is indeed planned, it would be counterproductive if I worked on the infoboxes regarding differing values/weights that items have.
Findabair (talk) 07:57, June 4, 2020 (UTC)
Postal Square Joe's Spuckies sandwich shop Edit
I used Fallout 4 locations to make a table of the places I explored its interior. Luckily I found the place in-game before I checked my table and was surprised it's not there. I'm not the most attentive guy and I could easily have missed the place or thought I already visited it; as I canvased the streets multiple times before deciding to explore inside. Shouldn't a location list try to be as thorough as possible? If it's not to be listed in the "regular" section, perhaps there can be an "Extra", "Miscellaneous" or such section? DynV (talk) 03:12, June 5, 2020 (UTC)
Missing imagesEdit
It seems they aren't available yet. I've commented out the files (not removed them from the pages, since that will greatly cut down on maintenance if/when we get them).

Tagaziel (call!)
10:53, June 5, 2020 (UTC)
ProtectronEdit
I patrolled them just to get them out of the queue, but honestly, I do think he's right. I'll see if I can find some references for it being an established brand later today. AllYourFavorites! (talk) 14:35, June 6, 2020 (UTC)
A few sources I found: RobCo Battlezone terminal entries: "Namely, that these models of robot are extremely similar to RobCo's Protectron and Assaultron models", which gives the impression that they're specific product lines. There's also the generic Protectron Control in FO4, which has "CAUTION: Unlicensed hardware connected to RobCo Protectron. Warranty rendered void." (ex. Haymarket Mall terminal entries) I really don't mind how it's capitalized either way, but there is a decent case for it being a specific model and a proper noun. AllYourFavorites! (talk) 16:07, June 7, 2020 (UTC)
The Old Post Edit
On the bathroom hanger in the Opening quest of FO4 iirc. Also the magazine The Unstopables has a "The" in the title.--Ant2242 (talk) 14:40, June 7, 2020 (UTC)
Patroller rights Edit
I would like to inquire about receiving patroller rights. Though relatively new, I regularly review new edits and have been active every day since I joined. I feel I have learned a lot since beginning, and have been receptive to community feedback for aspects I need improvement on. I believe I've made some significant contributions to the wiki, and I hope to make many more in the future. Sincerely, (New California Ahoy (talk) 03:12, June 8, 2020 (UTC))
Understood. Thank you for your consideration. I do feel it's a little unfair to say I've only been doing work on country pages, however. (New California Ahoy (talk) 19:48, June 8, 2020 (UTC))
vandal/troll Edit
Hey there is some troll named dreamedcar who is messing up the Marcy long page. They have a history of vandalism as well. Can you deal with it plz?--Branebriar1930 (talk) 12:48, June 9, 2020 (UTC)
PLEASE ban dreamcar already! he has forced dank to protect marcy long AGAIN, whilst insulting me because i remove his vandalism. He clearly is not going to learn and appears to be too immature or young to be constructive on this wiki--Branebriar1930 (talk) 10:17, June 12, 2020 (UTC)
Um.. ok, seems like he has had plenty of chances considering he has edit warred, insulted other users and vandalized in just 3 days but fine.--Branebriar1930 (talk) 11:06, June 12, 2020 (UTC)
Yeah he's back to putting his crap on marcy long, please ban him--Branebriar1930 (talk) 22:03, June 12, 2020 (UTC)
What is your profile picture?Edit
Is it Wall-e? It is hard for me to tell.
CookieGamer733 (Talk

) 01:41, June 11, 2020 (UTC)
Nice. I thought it was Wall-e. Also, you spelled picture wrong (pictur). I fixed it though.
Image deletionEdit
Sorry about that, was trying to clean up a duplicate and forgot about the interwiki usage. Thanks for letting me know, I'll keep it in mind. AllYourFavorites! (talk) 20:29, June 11, 2020 (UTC)
Dry Wells rad maxEdit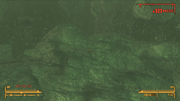 Hello! Here is the screenshot. It is a little ways off the ground that I found the max. It took a while to zero in on it, and after a few tries, it is the highest I found. -Kate (Kdarrow (talk) 15:56, June 12, 2020 (UTC))
I do play on Hardcore mode, I am not sure if it impacts it. I just went back and the highest I could get was 319 but in a slightly different place. I can revert my edit if you think it is not accurate to everyone's gameplay. I have no mods installed or anything else I can think of that would change the outcome. -Kate (Kdarrow (talk) 16:42, June 12, 2020 (UTC))
Why did you revoke my edit?Edit
I talked about it with FDekker and for the sake of mobile people and to make it a little eaiser we decided to collapse everything. CookieGamer733 (Talk

) 18:03, June 15, 2020 (UTC)
Could I make a forum on it then? CookieGamer733 (Talk) 18:13, June 15, 2020 (UTC)
rhombus as high elder Edit
So an anon pointed out that there is not really any evidence rhombus became high elder, and i didn't really find any either. Should we remove him from he HE lists or is there something we are missing?--Branebriar1930 (talk) 14:37, June 24, 2020 (UTC)
patroller rights Edit
So I noticed that the patroller roster is looking pretty slim and i was wandering if you would consider me? out of the patrollers there, only sigmund and mara are really active (as far as i know). I know that i have a bit of a reputation for arguing and edit warring but hopefully my regular edits and experience offsets that somewhat? Just a thought.--Branebriar1930 (talk) 15:12, June 25, 2020 (UTC)
Much appreciated.--Branebriar1930 (talk) 15:38, June 25, 2020 (UTC)
My projectEdit
I wanted to say thank you for joining my project. It made me happy to see someone else's name on there :) -Kate (Kdarrow (talk) 10:35, June 26, 2020 (UTC))
Mentioned character questionEdit
Hello! Just me again, with a question I am stumped on. I set about writing articles for the three Starport Nuka employees - Mark Reisman, Ingrid Suvenstein, and Ryan Penning. I saw that Mark Reisman may already have an article, under Mark Falcone. There is no mention of the last name "Falcone" anywhere in the Starport Nuka terminal entries or Mark's log, but after asking fellow editors, they pointed out to me that the dialogue file for Mark's log holotape is labeled as "DLC04NPCMMarkFalconeHolotape." All of this leads to my question, in that do you think Mark Reisman and Mark Falcone are one and the same, an error in naming? Or are they two different people with the same name working in the same place in the same capacity? And in any case, what would be most appropriate to do? Sorry for the long message, and thanks for any insight! -Kate (Kdarrow (talk) 19:12, June 26, 2020 (UTC))
Hi,
I added them as crafting components as Kdarrow has added crafting components to one of the pages I previously made. I'll leave it off future ones. --Todoedits (talk) 16:46, June 28, 2020 (UTC)
explorer gear Edit
Hey so shouldn't the explorer's gear (the unique merc outfit that was cut from fo3 but appears in fnv) have its own page? since it is a unique item in FNV?--Branebriar1930 (talk) 19:08, July 1, 2020 (UTC)
Are its stats the same?--Branebriar1930 (talk) 16:20, July 2, 2020 (UTC)
It won't let me make it. it says there is already a page called explorer's gear.--Branebriar1930 (talk) 16:40, July 2, 2020 (UTC)
ok thanks.--Branebriar1930 (talk) 16:43, July 2, 2020 (UTC)
The merc outfit page says the strange man has a unique variant but i don't see an id for it and his page just says he wears a regular version. Should it have its own page too?--Branebriar1930 (talk) 17:10, July 2, 2020 (UTC)