Hi there!
Edit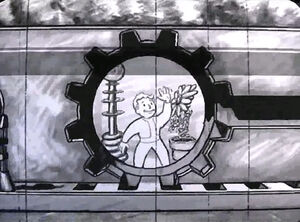 Welcome to our Fallout wiki, and thank you for your contributions! There's a lot to do around here, so I hope you'll stay with us and make many more improvements.
Yeah, welcome!
OMG HI!
IRC channel
Edit
Hi, just noticed you visited the IRC channel. Hope you'll pop in again when it's more lively (actually, it was more lively some minutes after you left). :) Ausir 00:59, 17 March 2009 (UTC)
Behind the scenes
Edit
Hi, haven't seen you here in a while. Thanks for adding more interesting behind-the-scenes info! Ausir(talk) 19:35, January 15, 2010 (UTC)
Thank you!
Edit
I'm not a fan of the original Fallout but I am of Fallout 3! Thank you so much for being a designer of the S.P.E.C.I.A.L. system. And thank you so much for being a programmer and working on additional design in Fallout! --Andrey (White storm) 05:21, April 17, 2011 (UTC)
Hey, we've never met before, but I hope you get well soon! Agent c (talk) 19:56, September 8, 2012 (UTC)
Hey man, just a fan of the series. My thoughts will be with you, get well soon! Love,


00:40, September 9, 2012 (UTC)
Community content is available under
CC-BY-SA
unless otherwise noted.