Welcome to The Vault!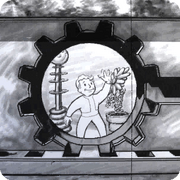 Hello, Green Sprinkles, and welcome to The Vault, the Fallout wiki! Thank you for your contributions, and we hope you'll stay with us and make many more.
Some links you may find useful:
If you have questions, you can ask in our forums, join the live chat in our IRC channel or post a message on my talk page. We hope you enjoy editing here and look forward to working with you!
--
Ausir
(
Talk
) 06:45, 8 December 2010
Fallout: New Vegas patch 1.1.1
Why have you, twice now, reverted edits to that page? Please stop. --Kris

01:29, December 9, 2010 (UTC)
I first removed the PS3 and Xbox patch removal instructions on that page because it was a patch only for the PC version of the game.
Someone re-added it, so I removed it again. That person re-added it AGAIN, so I removed it AGAIN. Now YOU have re-added these instructions that have ABSOLUTELY NOTHING TO DO WITH THE PATCH. Why?
I don't mean to be unpleasant. This is just a bit frustrating. Plus, I didn't appreciate your curt suggestion that I am wrong here.
BTW, surprise. I am really... Orange Sprinkles. Short story: forgot password.
--Green Sprinkles 01:41, December 9, 2010 (UTC)

Thanks for explaining. I've restored your changes. Please understand that we admins are busy, and we see a large-scale removal of content without explanation, we think vandal.--Gothemasticator 01:51, December 9, 2010 (UTC)
Tabitha
thanks for fixing Tabitha! —Preceding unsigned comment added by STUNGUN99 (talk • contribs) 02:42, December 9, 2010 (UTC). Please sign your posts with ~~~~!
Wikiportal:Main/Featured article/15 December
Fixed! --Kingclyde 06:35, December 15, 2010 (UTC)