Hi there!
Edit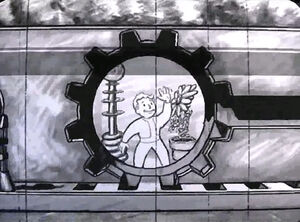 Welcome to our Fallout wiki, and thank you for your contributions! There's a lot to do around here, so I hope you'll stay with us and make many more improvements.
Recent changes is a great first stop, because you can see what other people are editing right this minute, and where you can help.
If you haven't already, create a user page about yourself! If you do, we'll be able to know you better as a member of our community.
Questions? You can ask in the Forum or on the "discussion" page associated with each article, or post a message on my talk page!
Need help? The Help page has an outline of the site, and pages to help you learn how to edit. See the Vault's Policy page for general guidelines and code of conduct.
I'm really happy to have you here, and look forward to working with you!
Archives
Edit
Hi! Archives should not be edited, instead, edit the unarchived page. Thanks!that guy who likes to use the tesla cannon 17:32, May 19, 2010 (UTC)
Vault 112
Edit
Thanks for those screenshots, which clearly put an end to a silly argument. Please see Talk:Vault_112 for what I did with your info. I copy/pasted the relevant bits from the archived page to the current page, and then I posted your new info and screenshots there as a response. In the article itself, I removed the note about vault suits, since the residents are wearing the expected suits, and so this is not notable. Thanks again.--Gothemasticator 18:00, May 19, 2010 (UTC)
Marcella
Edit
That was a mistake. I've fixed it. --Kris

21:15, September 29, 2010 (UTC)
Community content is available under
CC-BY-SA
unless otherwise noted.