Hello! You've found my talk page. If I am not in chat, you can leave me a message here, and I will see it next time I am online. Please remember to sign your posts with ~~~~ and I'll get back to you as soon as I can. - Chris
Nukapedia - Vault Merger: voting has reopened
Edit
Howdy,
As you may have already seen, voting for the proposed merger has been reopened. Voting was originally postponed so that users could better discuss the proposal, and after a lengthy conversation, that forum has since come to a close. For more information, please see the discussion itself. The post is a little lengthy, but if you are truly interested in making an informed decision, I would recommend reading through it.
Because this discussion may or may not affect how you voted initially or your rationale at the time, please review your post so that it reflects your current beliefs accurately.
This is only a notice of open polls and is not soliciting a change of vote. This is a generic talk page message intended only as for any and all voters, so as to avoid any indication of bias towards a particular outcome. Voting is slated to end on 5:01 pm November 1, 2019 (UTC).
The formal vote can be found here.
Thanks,
The Dyre Wolf (talk) 11:35, October 28, 2019 (UTC)
Gratitude etc
Edit
Hiya Chris, I just wanted to say thank you for your voting yes to my admin application. I am filled with gratitude to the max! -Kate (Kdarrow (talk) 09:36, July 20, 2020 (UTC))
oi jotaro
Wiki News Digest - August 21st, 2020
Edit
| | |
| --- | --- |
| | Credits Voucher: +100 Credits |
SNM Sentinel - 8/21/2020
Edit
Features around the Moose:

---

Tactical Atomic Panda's Challenge of the week!




The current weekly challenge is the Editing I challenge, in which our Patrons will be challenged to make 50 quality edits to any articles of their choosing. Upon completion of this challenge, please alert us in the comments section below, and we will check your edits before awarding you with your shiny new credits.

Rewards:

250 credits upon completion
Bonus: An additional 100 credits if a quality article in need is created

---

Discord




Interested in joining the wider SNM community? Look no further, fellow Patrons.

---

Twitter Feed




The SNM provides its very own Twitter account, for those Patrons interested in keeping in touch with us, and exchanging news that may or may not necessarily make it onto the Sentinel. Give us a Tweet sometime!

---

SNM Newsletter




Enjoying the Sentinel? Our Patrons have the opportunity to sign up for our newsletter here, which will keep you all updated on our new releases, as well as providing a few additional perks.

---

Bank of the SNM




The bank is now open, securing any and all SNM-related currencies earned by our Patrons. The bank is also where our virtual shop is located, so check in as new stock is continually released!

---

Newest Patron




Make sure to welcome our newest content creator, The Dyre Wolf, who brings us his unique brand of mod-reviews, found at the Patrons' Lounge!

Dyre is also the host of Trending Today, so give his blogs a visit.

---

Proving Grounds




The Proving Grounds are where our Patrons can gather to cheer on their favourite contestants, and determine who makes it out of the Skuz Pitt in one piece. Maybe.

The Proving Grounds also provides a training ground for newer users, with a mentorship program in place to see them through their trials.

---

Patrons' Lounge




While the SNM loves to provide its own content for the community enjoy, our main drive is to get the community involved and inspired! Got an idea that you'd like the SNM to host? Why not head over to the Patrons' Lounge, and get to know your fellow content creators?

---

SNM News:

Hello fellow Patrons, and welcome to this week's edition of the Strategic Nuclear Moose (SNM) Sentinel, a Nukapedia Wiki News Digest (WND).


The SNM sentinel is a consistent Saturday release, and will be covering everything from wiki-related news, geek culture, and community content established to help incentivize our incredibly hard working and devout editors, who certainly deserve a bit of recognition for their parts in improving and expanding this wiki and the community behind it.

For those that were not around during the Sentinel's origin days, the concept is a community driven one, affording opportunities for our fellow Patrons to contribute towards each edition. Interested in getting to know the community behind the SNM? Feel free to not only join us on our personal Discord here, but also the overall Nukapedia Discord here.

---

Wiki News

---

Fallout News

Amazon Studios has recently licenses the rights to create a television series adaptation of the Fallout games, leaded by Jonathan Nolan, Lisa Joy, and Athena Wickham. Created by the minds of Westworld, Kilter Studios is working with Bethesda Game Studios, Bethesda Softworks, and ZeniMax Media to bring the Fallout universe to the screen, and will focus on both a dark and humorous atmosphere. We will report in the adaptation's development as it comes, so stay tuned!
As of 20 hours ago, Fallout 76 has released a new event titled 'A Colossal Problem', providing several updates and content releases. So what does this mean? Well, the event allows you to "Venture deep into the heart of Monongah," a location that you will have to nuke premptively before you can truly begin your newest adventure. You can go solo or with a party of up to 8 players, where the Wendigo Colossus can be fought and defeated for a chance at great riches!
Included in recent updates to 76, players will be able to place solid walls with doorway walls inside their C.A.M.P.S, and receive daily quests from the settler forager ally.The Secret Service srmor and underarmor now work properly and are able to now be purchased.

---

Geek-culture News

For those of you interested in universe of Avatar: The Last Airbender & The Legend of Korra, Michael Dante DiMartino, one of the original show's creators, announced that he and co-creator Bryan Konietzko have made the decision to depart the series. Having joined up with Netflix, a live-action adaptation of the show is currently in the works, inspiring creative differences between the parties over a lack of creative freedom. The series will continue without the two, and an open-letter over the matter has been released here.
A sequel to the videogame adapation for Vampire: The Masquerade has been in the works for quite some time now, and recently, lead narrative designer Brian Mitsoda & creative director Ka'ai Cluney have been removed from the project. Paradox Interactive & Hardsuit Labs announced the layoffs on their website, saying that the decision to remove the two leads was a "Joint decision" made by both the respective development studio and its publisher. The creative director role will be filled by Ubisoft's Alexandre Mandryka as a creative consultant.
Announced on EA's website, EA Access and Origin Access subscription services are now being combined under a new name: EA Play. The company states that while there will not be any any immediate major changes coming, that there will be future, exclusive in-game challenges and rewards that will be progressively revealed for members in the coming months. The same prices members are used to for Origin Access and Origin Access premier respectively will be used for the rebrands, meaning EA Play will cost $5 per month, or $30 per year, and EA Play pro will be $15 per month, or $100 per year.
Embracer Group's along with THQ Nordic, has announced the acquisition of 8 new studios, including Metro series developer 4A Games, and Insurgency developer New World Interactive, both of which will operate independently under Saber Interactive's umbrella. 4A will continue to build upon the Metro series, in addition to working on a multiplayer collaboration with Saber and a new AAA I.P. that hasn't yet been disclosed to the general public. New World Interactive will continue to build upon Insurgency with Insurgency: Sandstorm, as well as a new AAA I.P. of their own, also not yet diclosed to the general public.

---

Image of the Week




A work of art from the mind of kuldarleement over at DeviantArt, titled 'Solar circles.'

"

When the sun has set, no candle can replace it.

"

---

Videos of the Week




Fallout TV Series Teaser and Info Revealed - IGN Now

---
Hello, and welcome to the weekly polls! The weekly polls are our attempt to gather community opinions over game-related topics, and to hopefully help foster an environment where our Patrons get together for regular discussion. Please keep in mind while polling, that our questions will often be over various games, instead of focusing on one particular title or genre.
As of last week, our Patrons have made their opinions known, and the results are as follows:
With a tied vote, Grognak the Barbarian & the Silver Shroud were voted in as the fan favourite Hubris Comics fictional character.
And with the majority vote, Oswald the Outrageous pulls ahead as the fan favourite wasteland villain!
For our Patrons that comment below in the comment's section both of their poll selections, we will be awarding 100 credits, so make sure to share your thoughts with your fellow Patrons!
What is your favourite Creation Club armour/clothing for Fallout 4?
And which is your favourite Creation Club power armour for Fallout 4?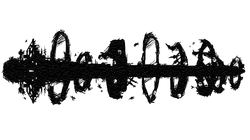 Wrapping Up!
Thank you for reading everyone, and we hope you enjoyed our 10th edition of the SNM Sentinel, and we will be looking forward to seeing y'all next Friday!
Community content is available under
CC-BY-SA
unless otherwise noted.