Hi there!
Edit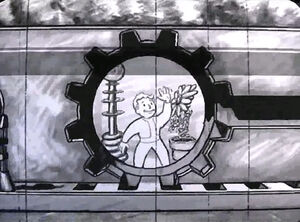 Welcome to our Fallout wiki, and thank you for your contributions! There's a lot to do around here, so I hope you'll stay with us and make many more improvements.
I'm really happy to have you here, and look forward to working with you!
It's Tenpenny Tower, not Towers. And there's already Category:Tenpenny Tower characters. Ausir 20:14, 9 October 2008 (UTC)
thanks for your noticing my mistake on the vidya article and changing it.
Power Stations
Edit
Are you that sure that there is no VAPL-58 power station? this map lists both 58 and 84 stations, as does this one, made independently by someone else. Ausir 12:08, 13 November 2008 (UTC)
New policy on inactive admins
Edit
This is a friendly notice to inform you of a recent policy change here at Nukapedia. We have enacted a policy concerning all inactive admins/mods/chat mods who have not edited here in over 9 months. As your most recent edit was on November 26,2010, you are one of the those who fits that criteria. We felt it important to get in touch with you to give you the opportunity to again become an active contributing editor and member of the Nukapedia community, whilst retaining your user rights. Please respond on my talk page, otherwise, if we do not hear back from you by October 16th, as well as see an increased presence on the wiki, your extra user rights will be removed. You will have the opportunity to respond to a bureaucrat to request them back at any point after becoming edit active for at least one month and show an active desire to make continued contributions again on Nukapedia. Thank you for your time.--Kingclyde (talk) 05:51, October 3, 2012 (UTC)
Community content is available under
CC-BY-SA
unless otherwise noted.