Welcome to The Vault!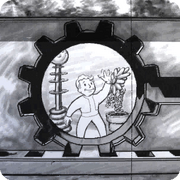 Hello, Brody C, and welcome to The Vault, the Fallout wiki! Thank you for your contributions, and we hope you'll stay with us and make many more.
Some links you may find useful:
If you have questions, you can ask in our forums, join the live chat in our IRC channel or post a message on my talk page. We hope you enjoy editing here and look forward to working with you!
                              ==FO1 and 2 Character Project==

Hello there. I see that you are currently on the Fallout 1 and 2 characters project page as a participant. However, you have not made any edits to the encompassed pages in some time. Please finish at least on page within one week, (so the 24th of August) or I will have to remove you. This is not personal, but the project needs to be finished so we need people to be actively participating. If there is a reason that you have been unable to do so, please contact me on my talk page within the month. Alternatively, if you do finish a page please note it in the appropriate place on the project page and then notify me on my talk page. Thank you and best wishes,

.
EDIT: Apologies, I cannot ask you to do that, but please do not forget about the project. Any activity is better than none :). Have a nice day.

EVERYONE THANK YOU FOR WRITING ON MY TALK PAGE Brody C 02:05, August 19, 2011 (UTC)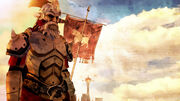 <
Community content is available under
CC-BY-SA
unless otherwise noted.