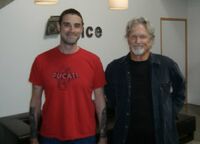 UsaToday brings us news about the "Fallout: New Vegas" voice acting cast. We already told you about Wayne Newton , René Auberjonois and William Mapother.
In its article and Wayne Newton interview, UsaToday mentions news about other famous (and geeky) members of the cast, including:
"
The quips delivered by Mr. New Vegas include suggestions to listeners to keep "living the dream." The character, Newton says, "has a perverted sense of humor." The designers created the role for Newton "because he is Las Vegas," Bergman says. "He really brings that extra touch of Vegas class to the game. ... And whether he's reading news stories about super mutants or introducing a Dean Martin song, his personality comes through."
"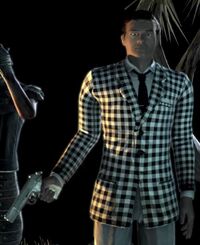 "
A smooth-talking criminal but also a bit of a weasel, Benny may sound dangerous, but isn't that tough. Ultimately he's more of a ruthless pragmatist than a villain.
"
Felicia Day (The Guid, Doctor Horrible) as Veronica, a sarcastic Brotherhood of Steel scribe. She is also a possible companion.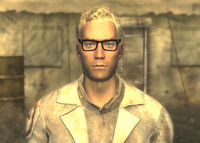 "
He's described as quiet, analytical, and cautious. Highly ethical and moral, he understands the post-apocalyptic world is one in which sometimes, people just have to be shot in the head. HE is more concerned with large-scale issues than the needs of individuals. He may appreciate what individual people go through, but firmly believes that it's more important to affect large-scale societal change than to fix problems little by little.
"
Also, the article confirms the return of Mr. Ron Perlman as the narrator (as if there were any doubts).
Hopefully the rest of the cast will be just as good while not as famous.
Community content is available under
CC-BY-SA
unless otherwise noted.