Hello Ladies and Gentlemen! First things first: Happy New Year! Following a board meeting, we have named the 2016 Nukapedian of the Year, runner-up, and Best Newcomer.
The decision
This year, it was very hard for the board to pick the winner, as all candidates have shown great dedication in their contributions. The board eventually considered SierraX and SSJ3 Rusticus as the two favorites from the five nominations, but they were hard to compare as both have had a very different kind of impact on Nukapedia this year. While a tie would have been a better representation of our discussion, in the end only one could be the winner, and we decided to pick SSJ3 Rusticus as his contributions have been more continuous throughout the year.
The Nukapedian of the Year
Congratulations to this year's Nukapedian of the Year: SSJ3 Rusticus!
Rusticus was active on the discussion boards while no-one on the Wikia was already caring about it. He jumped out from the other users, which made Wikia propose him to us as a discussions moderator, a job he has done very well ever since. He then also became the discussions moderator that did the effort to stay as much as possible in contact with the people here on the main Wikia. But that's of course not everything. Earlier on this year, Rusticus was the voice of Discussions here on the Wikia, fighting for more power and attention for the Discussions, which ended in a great succes. Meanwhile, Rusticus has managed to stay very popular on the Discussions board during the last year and he shines in enforcing the Discussions rules, even at the more difficult hours of the day.
The Runner-up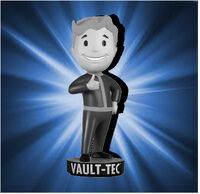 Congratulations to this year's runner-up: SierraX!
Sierra X has been one of our most active editors this year, which is nicely displayed in his edit count. He has excelled in uploading pictures of excellent quality to our Wikia, often on pages that were in dire need of better images. Above that, he has been a very nice person to talk to. :)
Best Newcomer
We have seen many dedicated new editors who've contributed greatly to the Wikia this year. With so many good candidates to choose from, the decision was certainly not easy. In the end, the board decided to award the 2016 Best Newcomer Award to JackiBackiBoy!
JackiBackiBoy has managed to really make a name for himself in the short time that he has been editing here. Not only has his editcount been very impressive in that fairly short time, his uploaded images have been even more impressive. And like the other winners on this blog, he is always a very nice person to talk to. :)
Lifetime Achievement Award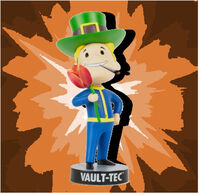 After our board meeting ended and Jspoelstra left, Paladin117, Agent c and I agreed that this blog was also the perfect opportunity to highlight Jspoelstra's continued dedication to our Wikia. While we are aware that he prefers this blog to have just three awards and that he humbly refuses NotY nominations, we decided to give him this new recognition anyway. Congratulations on this first, and possibly only, Lifetime Achievement Award, Jspoelstra! We hope you can stay with us with the same dedication for many years to come! :)
Your board consisted of the following users:
Thanks to all who participated! And I wish all wikians, anons and everyone around you a healthy, safe and joyous 2017!
Greets Peace'n Hugs (talk) (blog) 13:02, January 1, 2017 (UTC)
Special thank you to Nukaturtle for making the nice images used in the awards! Special thanks to our members of the board: Paladin117, Jpsoelstra and Agent c!
Community content is available under
CC-BY-SA
unless otherwise noted.