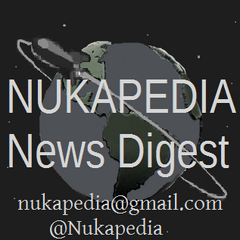 "
Fallout Cascadia aims to bring the Fallout experience to the Pacific Northwest and let you explore the massive ruins of Seattle, meet the NCR once again, stumble across new enemies and factions - all through the eyes of our new protagonist - see you in Seattle!
"
1 year of work later
1 year ago, work started on Fallout Cascadia, what seems to become one of the most promising Fallout 4 mods. So far, a lot of progress has already been achieved (see anniversary trailer below). Fallout Cascadia is planned to deliver nearly eighty square kilometers of land centered around Seattle proper. It will contain several large settlements such as the capital of the Republic of Cascadia, Cascade. Fallout Cascadia takes places decades after previous Fallout games, in the year 2329.
Sadly, under the current console mod restrictions, it will only come out for pc. If the mod resitrictions for consoles would be softened up in the future however, consoles may still get the mod as well.
External link
http://www.falloutcascadia.com/
One Year On The Road
Community content is available under
CC-BY-SA
unless otherwise noted.