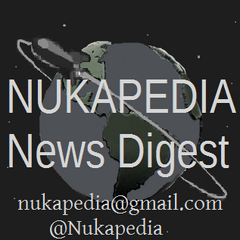 Welcome to the Nukapedia News Digest. I am your substitute news-geth, Paladin117!
In your edition this week, we have:
Picture gallery
This week's pictures have been selected by our own Sigmund Freud Fraud.
Around the wiki
With the Attribution and Plagiarism policy closed, you can help decide our candidate for contacting the Vault
OnionRings wishes to discuss how we name our articles
KingClyde wants us to use more edit summaries
Apprentice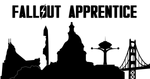 Round 1 of the Fallout Apprentice has officially ended, you can find the results right here. With Indianaspace2 failing to make an entry, the other contestants will move on to create their own antagonists! May the best (worst?) villain win!
GOG

Bethesda Softworks has released a bunch of their games on gog.com, or in our case re-released as Fallout, Fallout 2, and Fallout Tactics are now back in action! After being absent for over a year, the entire classics trilogy has returned to good old GOG and are temporarily 67% off, $9.99 for all three. They also come with Elder Scrolls: Arena and Elder Scrolls: Daggerfall for free. Check it out!
UPDATE: Fallout Monopoly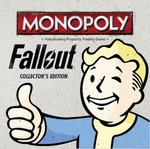 This just in, Bethesda has confirmed on Twitter the existence of a Fallout Monopoly game.
Community content is available under
CC-BY-SA
unless otherwise noted.