Fallout Friday Polls are here! Be sure to answer all polls and leave a comment!
Fallout News Stuffs:
Today's Fallout topic comes from the realm of another large-scale Fallout 4 modding project, Fallout: London. This one's been introduced to me only recently, so I'll treat this blog as something of a brief overview of the mod. Future blogs will also contain updates on London, when possible.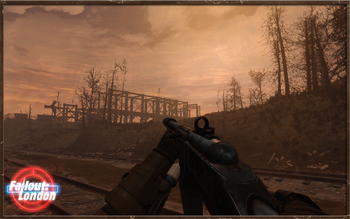 In the world of this mod, although London wasn't the direct recipient of a nuclear exchange, it's gradually decayed over time, not unlike New Vegas. However, decayed certainly doesn't mean dead, as there will be plenty of characters - not to mention five factions and ten companions. A similar faction to the Enclave will even exist, in the form of the Gentry.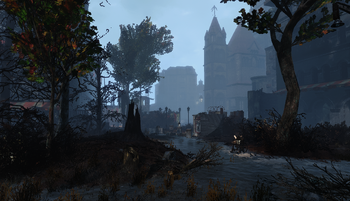 From a technical standpoint, the project is certainly of an appreciable size, London being as big as it is. Although a "release date" isn't something to be seen quite yet, that's what development is for - the mod will be at least the size of a full DLC. Some individual assets will also likely be made available early on, depending on the artists' choices.
If you're interested in the mod, by all means check out their Discord channel here: https://discord.gg/VXecYxM. I'm personally hoping this project goes well; best of luck to the devs.
---
In other news: Three years of polls! Thanks of course to the folks who stick around to take a peek here once a week for these little blogs.
This Week's Polls
---
Around Nukapedia
---
Community content is available under
CC-BY-SA
unless otherwise noted.