Fallout Friday Polls are in! Be sure to answer all polls and leave a comment!
Fallout News Stuffs: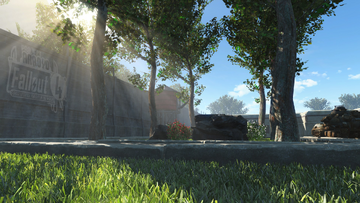 Work continues on a project to recreate Fallout 2 in Fallout 4, appropriately named "Project Arroyo: A Fallout 2 Recreation."
Originally, this project was intended to replicate FO2 exactly as it was in the original - but converting an isometric game straight to a first-person 3D game apparently creates some aesthetic issues. So, for the sake of keeping things nice-and-pleasing to the eye, some areas will be modified here and there as needed.
The project recreates virtually every aspect of FO2 in some way or another, creating some very lovely new item models, as can be seen in this recreation of the Solar Scorcher.
While there's no set date for a "finish" yet, live progress updates can be found regularly in the Discord here, and some showcasing videos will show up here and there in this li'l YouTube channel.
Wiki Stuffs:
L84tea has created the 30,000th wiki page*! Congrats to everyone who's contributed to Fallout 76 articles in the last few months!
*Due to several article deletions being performed at the time, it's not entirely clear which page qualifies as the true "30,000th page," but it is agreed upon that L84tea created it, whichever page it was.
This Week's Polls
What's your favorite "Fallout game in another Fallout game" concept?
Which was better: Fallout 1 or Fallout 2?
Have you ever created a page before?
Around Nukapedia
Community content is available under
CC-BY-SA
unless otherwise noted.