SNM Sentinel - 4/27/2019
Features around the Moose:

---

Tactical Atomic Panda's Challenge of the week!




The current weekly challenge is the Editing I challenge, in which our Patrons will be challenged to make 50 quality edits to any articles of their choosing. Upon completion of this challenge, please alert us in the comments section below, and we will check your edits before awarding you with your shiny new credits.

Rewards:

250 credits upon completion
Bonus: An additional 100 credits if a quality article in need is created

---

Discord




Interested in joining the wider SNM community? Look no further, fellow Patrons.

---

Twitter Feed




The SNM provides its very own Twitter account, for those Patrons interested in keeping in touch with us, and exchanging news that may or may not necessarily make it onto the Sentinel. Give us a Tweet sometime!

---

SNM Newsletter




Enjoying the Sentinel? Our Patrons have the opportunity to sign up for our newsletter here, which will keep you all updated on our new releases, as well as providing a few additional perks.

---

Bank of the SNM




The bank is now open, securing any and all SNM-related currencies earned by our Patrons. The bank is also where our virtual shop is located, so check in as new stock is continually released!

---

Newest Patron




Make sure to welcome our newest content creator, The Dyre Wolf, who brings us his unique brand of mod-reviews, found at the Patrons' Lounge!

Dyre is also the host of Trending Today, so give his blogs a visit.

---

Proving Grounds




The Proving Grounds are where our Patrons can gather to cheer on their favourite contestants, and determine who makes it out of the Skuz Pitt in one piece. Maybe.

The Proving Grounds also provides a training ground for newer users, with a mentorship program in place to see them through their trials.

---

Patrons' Lounge




While the SNM loves to provide its own content for the community enjoy, our main drive is to get the community involved and inspired! Got an idea that you'd like the SNM to host? Why not head over to the Patrons' Lounge, and get to know your fellow content creators?

---

SNM News:

Hello fellow Patrons, and welcome to this week's edition of the Strategic Nuclear Moose (SNM) Sentinel, a Nukapedia Wiki News Digest (WND).


The SNM sentinel is a consistent Saturday release, and will be covering everything from wiki-related news, geek culture, and community content established to help incentivize our incredibly hard working and devout editors, who certainly deserve a bit of recognition for their parts in improving and expanding this wiki and the community behind it.

For those that were not around during the Sentinel's origin days, the concept is a community driven one, affording opportunities for our fellow Patrons to contribute towards each edition. Interested in getting to know the community behind the SNM? Feel free to not only join us on our personal Discord here, but also the overall Nukapedia Discord here.

We have two new content creators who will be joining our Patrons' Lounge shortly, both being familiar faces for those of you that participate in /d. Keep your eyes open for flash news that will be released upon their arrival, and make sure to sign up for our newsletter!
For those of you that haven't yet joined our official Discord server, keep in mind that we host trivia nights Saturdays and most Tuesdays. We hope to see even more people get involved in a bit of friendly competition every week.

---

Wiki News

---

Geek-culture News

Huge Mario fan, but not so much of a fan of the original 1985 Super Mario Bros dated graphics and controls? An independent author by the moniker ZeroPaige released a modern version of the game after 7+ years of development, entirely non-profit and free to download and play.
As reported by the Wall Street Journal, Switch owners and enthusiasts can expect new models of the handheld system to be released sometime in the near future, for those looking for a more tailored gaming experience. Reports appear to imply that the next model to be released, will be a cheaper and smaller model for those that find the original model a bit too steep of a price, especially for kids, with an estimated price being well below 300 USD.

---

Image of the Week




A work of art from the mind of erikshoemaker over at DeviantArt, paying tribute to the mysterious and haunting striders of Vvardenfell.

---

Videos of the Week




「ドラゴンクエスト ユア・ストーリー」予告①

JOKER - Teaser Trailer

---
Hello, and welcome to the weekly polls! The weekly polls are our attempt to gather community opinions over game-related topics, and to hopefully help foster an environment where our Patrons get together for regular discussion. Please keep in mind while polling, that our questions will often be over various games, instead of focusing on one particular title or genre.
As of last week, our Patrons have made their opinions known, and the results are as follows:
With 7 votes, our Patrons have placed their faith in the Brotherhood of Steel having the competence to take control of purified water regulation within the Capital Wasteland. With Maxson now in charge, who can argue?
With 6 votes, general opinion leans more towards James not having a positive disposition towards getting involved with the scientists of the Institute, citing moral and ethical quandaries with the altruistic doctor.
For our Patrons that comment below in the comment's section both of their poll selections, we will be awarding 100 credits, so make sure to share your thoughts with your fellow Patrons!
With their continual systematic destruction since their origins as the Khans, did you allow the Great Khans to be wiped out, or did you believe they deserved a chance to survive and grow as a tribe?
Between Elijah and Maxson, who do you believe to be the more ambitious of BoS Elders? Who do you believe would ultimately secure their faction's future if left to their own devices?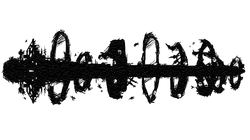 Wrapping Up!
Thank you for reading everyone, and we hope you enjoyed our 10th edition of the SNM Sentinel, and we will be looking forward to seeing y'all next Friday!
Community content is available under
CC-BY-SA
unless otherwise noted.