SNM Sentinel - 2/8/2019
Features around the Moose:

---

Tactical Atomic Panda's Challenge of the week!




The current weekly challenge is the Editing I challenge, in which our Patrons will be challenged to make 50 quality edits to any articles of their choosing. Upon completion of this challenge, please alert us in the comments section below, and we will check your edits before awarding you with your shiny new credits.

Rewards:

250 credits upon completion
Bonus: An additional 100 credits if a quality article in need is created

---

Discord




Interested in joining the wider SNM community? Look no further, fellow Patrons.

---

Twitter Feed




The SNM provides its very own Twitter account, for those Patrons interested in keeping in touch with us, and exchanging news that may or may not necessarily make it onto the Sentinel. Give us a Tweet sometime!

---

SNM Newsletter




Enjoying the Sentinel? Our Patrons have the opportunity to sign up for our newsletter here, which will keep you all updated on our new releases, as well as providing a few additional perks.

---

Bank of the SNM




The bank is now open, securing any and all SNM-related currencies earned by our Patrons. The bank is also where our virtual shop is located, so check in as new stock is continually released!

---

Newest Patron


Make sure to welcome our newest content creator, Denis517, who brings us a fan-fiction he's been working on over Salt Lake City, Chapter 2.

SNM News:

Hello fellow Patrons, and welcome to this week's edition of the Strategic Nuclear Moose (SNM) Sentinel, a Nukapedia Wiki News Digest (WND).


The SNM sentinel is a consistent Friday release, and will be covering everything from wiki-related news, geek culture, and community content established to help incentivize our incredibly hard working and devout editors, who certainly deserve a bit of recognition for their parts in improving and expanding this wiki and the community behind it.

For those that were not around during the Sentinel's origin days, the concept is a community driven one, affording opportunities for our fellow Patrons to contribute towards each edition. Interested in getting to know the community behind the SNM? Feel free to not only join us on our personal Discord here, but also the overall Nukapedia Discord here.

We now offer a newsletter iteration of the Sentinel for our Patrons to enjoy! Interested? Feel free to sign-up here, and reap the perks.
The Bank of the SNM is continually being updated, and right now I am currently working on getting our Virtual Store open and ready for business. Credits earned are already being documented through the bank as well, and hopefully by next week, the store will be open.
Starting as of next week, the SNM will finally be re-introducing the Patrons' Lounge, which is where members of the community here can become directly involved with our cantina, and host their ideas. Want to write polls? Start a writing competition? Role-play? Stream? We'll host ya, for all of those and more! We hope to see more Patrons becoming involved and bringing the community together through a healthy dose of fun and competition.

Our first two Patrons will be Denis with his Salt Lake City fan-fic (link can be found in the sidebar), and our Ask Marcus feature, which will return next week. Ask Marcus is where our Patrons can go to ask Fallout-related lore questions, and get an answer in the philosophical way of Marcus, the super mutant.

Gizmo's Workshop was re-released last week, which hosts various game and mod reviews. Our first game review is currently out, for the Metroidvania platformer known as Hollow Knight, and additional reviews will now be posted every Wednesday.
The SNM now offers achievements! These achievements can be earned by participating around the wider SNM community, and can be redeemed through the bank once their requirements have been met.

---

Wiki News

A project currently in dire need of additional helpers, is the Behind the Scenes Speculation Project, which is seeking to both help verify and/or remove dubious information found across the wiki's article-space. Remember that once completed, all participants will receive an official Nukapedia badge of recognition to showcase on their profile, so get to work!
/d users will already be familiar with the Trending Today community feature, detailing events around the Discussions section of Nukapedia. TT is now making an appearance on the wiki itself, providing an archive of all prior and current releases! Make sure to check em out and show your support.

---

Geek-culture News

Titanfall was strictly a multiplayer game, with a heavy emphasis on balance between face-paced gameplay, and memorable mech fights that quickly launched the game into the competitive gaming scene. Titanfall 2 took this step further by introducing a campaign mode which was a welcome gesture by the fan-base.

However, it appears that Titanfall 3 was cancelled. But don't fret, because EA has released Apex Legends instead, which is essentially a Battle Royale mode of Titanfall, meant to directly compete with other major titles such as Fortnite. This goal has readily been met, with 10 million players having been reached within 3 days after launch!

For those of you playing on your Nintendo Switch (I know I am), you may have noticed that the console system has been lacking a feature that most if not all of its competitors have already been offering for quite some time... voice chat. This has now been amended, so get to chatting away with all of your Switch friends! I know I'll be more than happy to roast my friends after a good Super Smash Brothers beat-down.
According to a leaked message, the popular Machinima Youtube channel, owned by AT&T, experienced a 10% lay-off all across the board, as well as a privatization of all of its videos, rendering them unavailable to the general public. Does this mean that Machinima is about to be phased out? Or do these moves foreshadow a brand restructuring?
2K Interactive Software recently acquired Michael Condrey, a prevalent hand in the creation of hit games such as Dead Space and many Call of Duty games. He has joined the company as their new president, and has subsequently opened a new 2K studio based out of Silicon Valley, working on a currently unknown new I.P. Make sure to keep your eyes open on this development, and expect something interesting to come out of this new studio as they mature among the development community.
As discovered through Reddit, Sony has obtained a new patent suggesting their experimentation into full backwards compatibility in their upcoming PS5 technology.
Riot Games, the development studio behind League of Legends, has formed a partnership with the mental health organization known as Active Minds, This partnership is currently established for a year, and this year will be used to raise awareness towards myriad of mental health issues. If you want to help support this noble cause, please make sure to check out the link provided above.
Samus fans have been waiting for some time now for a new Metroid Prime game, with Metroid Prime: Federation Force being a huge disappointment for the fan-base. Metroid Prime 4, a Switch exclusive, has been confirmed to be in development hell, and has been set back as the team essentially restarts the project from scratch. What does this mean? I imagine it might be best if we don't expect a true sequel to the Prime series anytime in the near future.

---

Image of the Week




A work of art from the mind of fernand0fc over at DeviantArt, the Gun Runners' Arsenal unique weapon Paciencia has been painstakingly brought to life in this piece of art. How much did our Patrons enjoy using this rifle, and how did it compare to the other GRA weapons that were offered?
Hello, and welcome to the weekly polls! The weekly polls are our attempt to gather community opinions over game-related topics, and to hopefully help foster an environment where our Patrons get together for regular discussion. Please keep in mind while polling, that our questions will often be over various games, instead of focusing on one particular title or genre.
As of last week, our Patrons have made their opinions known, and the results are as follows:
With 4 votes, our Patrons have made it clear that they do not believe Mr. House has the means to complete his dreams of space colonization, regardless of any potential alliance with the NCR, or the outcome of the Battle for Hoover Dam.
Pulling way ahead with 6 votes, our Patrons seem most interested in seeing Wanamingos making a return in future Fallout titles. With the concept art for them released with Fallout 3, who can blame em?
For our Patrons that comment below in the comment's section both of their poll selections, we will be awarding 100 credits, so make sure to share your thoughts with your fellow Patrons!
Which mercenary outfit do you believe would triumph over the others in battle?
Which conceptual vault would you like to see make an appearance in-game the most?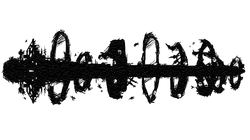 Wrapping Up!
Thank you for reading everyone, and we hope you enjoyed our 10th edition of the SNM Sentinel, and we will be looking forward to seeing y'all next Friday!