SNM Sentinel - 1/25/2019
Features around the Moose:

---

Tactical Atomic Panda's Challenge of the week!




The current weekly challenge is the Editing I challenge, in which our Patrons will be challenged to make 50 quality edits to any articles of their choosing. Upon completion of this challenge, please alert us in the comments section below, and we will check your edits before awarding you with your shiny new credits.

Rewards:

250 credits upon completion
Bonus: An additional 100 credits if a quality article in need is created

---

Discord




Interested in joining the wider SNM community? Look no further, fellow Patrons.

---

Twitter Feed




The SNM provides its very own Twitter account, for those Patrons interested in keeping in touch with us, and exchanging news that may or may not necessarily make it onto the Sentinel. Give us a Tweet sometime!

---

SNM Newsletter




Enjoying the Sentinel? Our Patrons have the opportunity to sign up for our newsletter here, which will keep you updated on our new releases, as well as providing a few additional perks.

---

SNM News:

Hello fellow Patrons, and welcome to this week's edition of the Strategic Nuclear Moose (SNM) Sentinel, a Nukapedia Wiki News Digest (WND).


The SNM sentinel is a consistent Friday release, and will be covering everything from wiki-related news, geek culture, and community content established to help incentivize our incredibly hard working and devout editors, who certainly deserve a bit of recognition for their parts in improving and expanding this wiki and the community behind it.

For those that were not around during the Sentinel's origin days, the concept is a community driven one, affording opportunities for our fellow Patrons to contribute towards each edition. Interested in getting to know the community behind the SNM? Feel free to not only join us on our personal Discord here, but also the overall Nukapedia Discord here.

We now offer a newsletter iteration of the Sentinel for our Patrons to enjoy! Interested? Feel free to sign-up here, and reap the perks.
We have a new Patron joining our ranks! Please give a warm welcome to Nukapedia's very own Denis517, who will be bringing the SNM community a new fan-fic community feature. Make sure to give his works a read here, set in the restructured setting of Salt Lake City - It's certainly well worth the read.
We still are not quite ready to introduce the credits incentive project yet, but please stay tuned for next week's edition, where we will be revealing the perks that can be purchased using our community-earned Credits.

---

Wiki News

---

Geek-culture News

A re-make of the classic Resident Evil 2 game has just been released, and is currently making waves within the gaming community, praising both its spectacularly done modernization, as well as the devs capabilities in keeping the game true to the game's original spirit. If our Patrons are fans of a good horror game, hurry up and grab this game, for the Xbox One, PS4, and PC, with sales already available.
Cyberpunk 2077 is a science fiction open-world RPG set for release sometime within the next 1-2 years, and is being created by the same developers for the Witcher series, CD Projekt Red. The Head Writer for the game, however, has recently left the development studio, in favour of working for Blizzard, a subsidiary of ActiVision. What does this mean for Cyberpunk 2077? Likely not much, as the main game is already largely completed, with developers putting the final touches on the game before its eventual release.
Many of our Patrons hold nostalgic love for the classic Fallout games, with Fallout 2 being an especially well-loved, pop-culture-centric entry into the series. A team of modders have recently decided to undertake the recreation of the entirety of Fallout 2 within the Fallout 4 engine, dubbed Project Arroyo. Interested? Follow the link where the team is seeking out like-minded modders to help bring their vision to life!

---

Image of the Week




A work of art from the mind of donmalo over at DeviantArt, this piece showcases a lone waste-walker, locating a lost piece of technology. What is its purpose? What link does it have to the past, when the world was still whole?
Hello, and welcome to the weekly polls! The weekly polls are our attempt to gather community opinions over game-related topics, and to hopefully help foster an environment where our Patrons get together for regular discussion. Please keep in mind while polling, that our questions will often be over various games, instead of focusing on one particular title or genre.
As of last week, our Patrons have made their opinions known, and the results are as follows:
Tied with 4 votes each, our Patrons have declared Fallout 76 a rather solid entry into the Fallout series, although it certainly leaves a lot of room for improvement, with private servers being a long-awaited feature for the growth of the game.
A gag-poll, our Patrons have deduced their favourite companion out of some of the worst companions given to us through the series, with Lily the super mutant pulling ahead of the rest of the game with 3 votes!
For our Patrons that comment below in the comment's section both of their poll selections, we will be awarding 100 credits, so make sure to share your thoughts with your fellow Patrons!
With Maxson back in charge of the Brotherhood of Steel, do you believe the rogue Midwestern branch of the BoS will be rediscovered and brought back into the fold?
There have been many super mutant leaders through the series - which has been your favourite?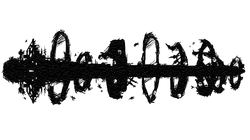 Wrapping Up!


Thank you for reading everyone, and we hope you enjoyed our 10th edition of the SNM Sentinel, and we will be looking forward to seeing y'all next Friday!
Community content is available under
CC-BY-SA
unless otherwise noted.