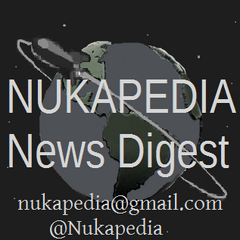 The Vault is moving
The following important announcement has been posted in the forum:
Dear Vault Dwellers, both anonymous and registered,
The Vault has been around as the best source of information about the Fallout series for more than six years, originally at Duck and Cover, and then at Wikia. We, The Vault bureaucrats, have now decided to open a new chapter in its history and again move the wiki, which will now be hosted by Curse at FalloutWiki.com. Some of you might have heard about my new job as Curse's Lead Wiki Manager, but it was just one of many factors that influenced the decision to move. While we have enjoyed our relationship with Wikia in the past, given the direction Wikia has been taking lately, we feel that it is no longer the direction we want. The wiki now has more space for content (with 807 compared to Wikia's 660px width), and the move gives us more freedom to decide how the wiki is run. We will be able to create a more user-oriented environment, with fewer advertisements, new forums and a host of other, exciting new features (coming soon).
All of your user pages, user rights, forum posts, talk page entries and, of course, articles and media files have already been transferred to the new server and the site is fully functional. The transition is still a work in progress and we, The Vault's bureaucrats and administrators, as well as Curse staff, are still working hard on some of the functionality. All users who contributed to The Vault with their Wikia accounts can reclaim their usernames using this account migration tool. We are confident that The Vault, now at its new address, will remain the prime source of information about Fallout game, especially once the next game in the series is released.
Wikia will continue to host a copy of all of the wiki's content (up to this date), and any users are, of course, free to go with us to the new location or to stay at Wikia. As the people who created The Vault, including its name and logo, at Duck and Cover before we brought it to Wikia, we now intend to keep it, and we expect Wikia to respect our rights to these marks and to rename their copy of the content to just "Fallout Wiki" or anything else they wish to name their site.
All things considered, we thank Wikia for their years of providing hosting for The Vault. We bear no ill will towards you, and part on good terms. All of Wikia staff members and users will always be welcome at The Vault. We hope that the same will be true for any Vault users and staff members that may have responsibilites on other Wikia wikis. Thank you and farewell.
The Vault (the Vault of the Future, if you wish) is now available at FalloutWiki.com and is open and free to all! Ausir 17:43, 19 November 2011 (UTC)
Adminship request - Scarface11235
Please vote on Scarface11235's request for administrator rights here.
Goodbye, Gothemasticator
Gothemasticator, a longtime Vault administrator and bureaucrat, is sadly departing the wiki.
"
Dear The Vault,

I would like to say goodbye. My time is simply not ample enough to keep up with such a lively site.

I have enjoyed my time here immensely. I have grown in respect for the admins here, who all give so generously of their time and expertise. I have enjoyed seeing new users find their way around, gain proficiency, and finally become major contributors. I have also enjoyed contributing, which I hope has been more often helpful than not.

Thanks, everyone, for coming together to create one of the most vibrant and productive gaming wikis on the net.

Cheers,

Gothemasticator
"
You will definitely be missed! Thank you for all your contributions throughout the years.
Community content is available under
CC-BY-SA
unless otherwise noted.