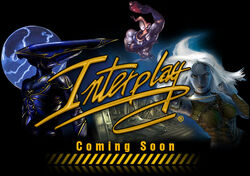 Interplay has issued a press release about their games, including Fallout, Kingpin and Sacrifice, coming to Valve's digital distribution platform:
(August 17th, 2009) - Interplay Entertainment (Interplay), the publisher of many video game hits, and Valve Corporation (Valve), a developer of leading-edge technologies and software, announced today an agreement to bring Interplay titles to customers worldwide via Steam®, Valve's leading platform for digital content distribution and management.
Beginning today, Interplay titles including Fallout, Sacrifice and Kingpin will become available for purchase via Steam, which makes PC games available online to more than 20 million users worldwide.
"We are excited to offer the millions of Steam customers online access to Interplay titles beginning with some jewels of our classic PC catalog priced below $10," said Herve Caen, Interplay CEO. "Interplay is committed to delivering the best quality titles to PC gamers and distribution on Steam is one of the many steps we are taking to increase accessibility to our content for fans around the world."
Once players have a Steam account, they can sign in from any PC to access their Steam-distributed Interplay games. Because games are associated with their account and not their computer, players can enjoy their favorite Interplay game anytime, anywhere.
For more information about Interplay games on Steam, please visit http://store.steampowered.com/publisher/Interplay%20Inc./
If you're not already a Steam user dedicated to the platform, the DRM-free GOG.com still seems like a better place to get these games.
Community content is available under
CC-BY-SA
unless otherwise noted.