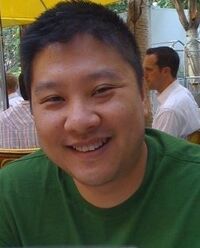 GameObserver.com has asked Ashley Cheng, Bethesda Softworks production director, a couple of questions.
GameObserver: There have been three Fallout 3 expansion packs for the PC and Xbox 360, while things have been rather quiet for the PS3. This has led some PS3 owners to believe "Bethesda Softworks hates the PS3." How often do you burn PS3 effigies up there at Bethesda and will you ever release an expansion for Sony's flagship? Maybe something exclusive? Oblivion, if memory serves me right, also went through the same drought but you eventually did release extra content for the PS3.
Ashley Cheng: The PS3 is a pretty amazing console that doesn't get the props it deserves in the industry. Turns out we've announced that we're doing downloadable content for PS3 so it's coming. We're also including them with Fallout 3 Game of the Year for PS3, coming out for this holiday season. So PS3 fans will get to see and play everything.
GameObserver: A few months ago rumors started of a possible Fallout movie when Pete Hines commented on Bethesda Softworks's willingness to allow such an endeavor, especially if Ridley Scott or Quentin Tarantino were to take on the project. Do you have anything new or juicy on that topic?
Ashley Cheng: I think a Fallout movie would be awesome. And that's all I got. I don't know anything more than you do.
Community content is available under
CC-BY-SA
unless otherwise noted.