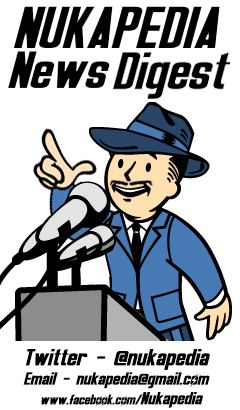 Welcome to the Nukapedia News Digest, brought to you by RobCo, building a better tomorrow, today.
In your digest this week
From Wikia
The next in Wikia's webinar series "Managing your wiki: Recent Changes, Logs, History & Special Pages explained" takes place on the 8th of June. You can sign up here
Thanks Mysterystranger for the tip
From the Administrative Enclave
User Rights Changes
Paladin117 has successfully requested patroller rights.
Suggestion for unified warning templates
Gunny has developed some unified warning templates to help communicate with editors better. You can see the suggestions here.
Project Spotlight
Old World Relics is in the process of setting up a new project, here's OWR with more.
I'm looking for editors who would be interested in helping create a project that is directed at adding and standardizing the add-on icons to articles. And by this I mean to ensure that when ever an add-on is mentioned that the proper icon is placed with the proper information and ensuring the icon is located at the beginning of the information. Please take a look at this article, this article and this article for a brief idea about what is to be asked. The articles that will fall under this project are all Fallout 3 consumables, weapons and armor as well as all Fallout New Vegas consumables, weapons and armor. Just as a for warning, this project will be nothing exciting. It will involve a lot of small menial edits and also probably won't take more then 2 weeks (?) at most to complete. And also, I'm looking for a more knowledgeable editor to just make my tables for this project. If you would be able to make the tables for myself or are interested in being apart of the project feel free to contact myself via my talk page. Thank you for any consideration.
Wasteland Development Pics
Brian Fargo, Chris Avellone and Michael A Stackpole have been busy at work this week on Wasteland 2. Here's some pics of them hard at work(?)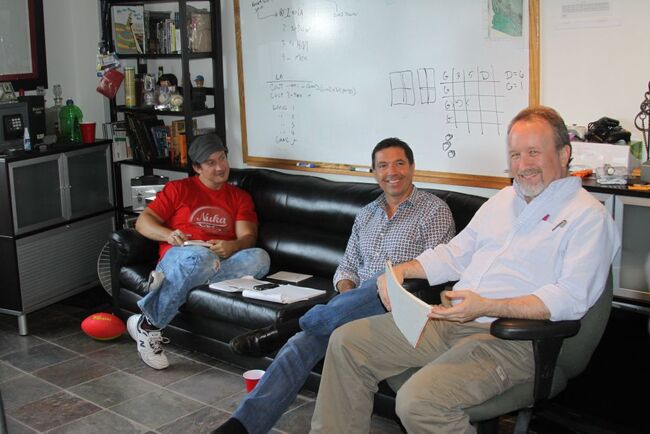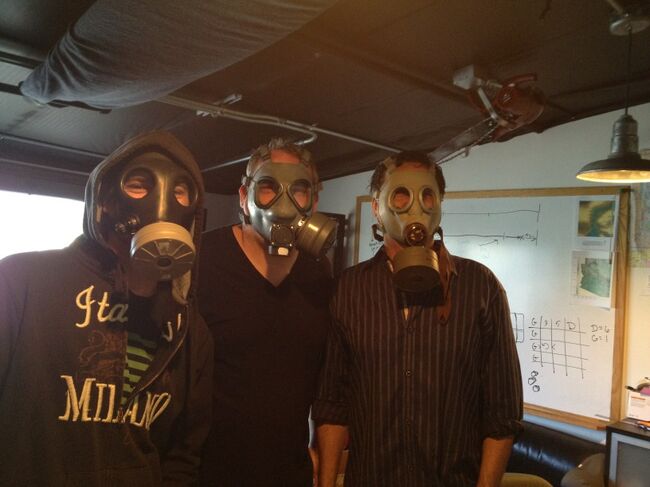 Thanks to Brian Fargo's Twitter.
Polling Problems
We've noticed a couple problems in the "new style" polls used in Yessie's weekly poll and currently on trial on in the hole.
Problem 1: Poll results not updating.
Has been reported to Wikia, seems to be due to the way this poll works (the poll and results is technically a separate page thats being included in the page.
In the meantime, republishing the page seems to resync the two pages.
Problem 2: Not allowing some folks to vote.
We still need more information on this one.
If you have not voted on a poll, and you do not see the options to vote, please disable any/all add ons and popup/ad blockers you are using and see if the issue persists
Please note down the web browser you are using and its version number and let us know in the comments.
News Digest style guide
Not a lot of responses to my forum on updating the news forum style guide, but there was a suggestion that maybe the tone should be changed to a more formal one that I've been using, so lets put it over to you:
Is the tone of the news digest
You can check the proposed changes, and have your say here.
Wrap
Relic of the war that wasn't
Its time for the Eurovision Song Contest here in Europe, that celebration of music, crazy costumes and telephone voting that has been going on since the 1950's. However, when it started soviet countries need not apply.
In the 1970's, to emulate this success, Poland gave birth to the Inversision Song Contest - born from the Sopot Song Festival the contest included not only Eastern European countries, but countries elsewhere which Russia's sphere of influence, including Cuba.
Because personal phones were rare in the Soviet block, in order to vote for your favourite contestant rather than ringing a special number you would instead turn the lights on or off in your house - the variance in demand on the electrical grid was used to gauge support.
Intervision is sadly no more, although the Sopot International Song festival has returned. There is talk however from people like Vladimir Putin to bring back Intervision in the future. In the meantime, you can check out some of the past contestants here from BBC news. Next Time: Annie get your (atomic) gun.
Your Next News Digest
We aim for new news digests every Friday, presuming there is enough news to warrant one. Appologised for the delays in this edition, but there wasn't enough news to warrant publishing until now. If you have news please either let me know on my talk page or reply here.
Community content is available under
CC-BY-SA
unless otherwise noted.