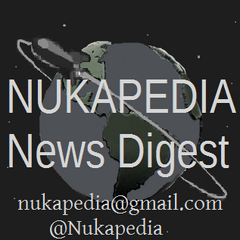 Welcome to the Nukapedia News Digest. The last, best hope for peace.
"
We don't [have a timeframe for our next game announcement], but I think it's gonna be a while."
"
— Todd Howard to VG247
In your edition this week.
Around the wiki
Last Weeks Caption

Vote now in the box below, and we'll Tumblr the winner next week
Pick your Caption of the week
LiveStreaming - this Sunday
What is probably the final TES Online Beta is going on now… I'm still downloading it, but home to bring you some streaming on Sunday at various points. Watch our Twitter for announcements of the stream starting.
Dateline: Rockville MD
From the Bethesda Store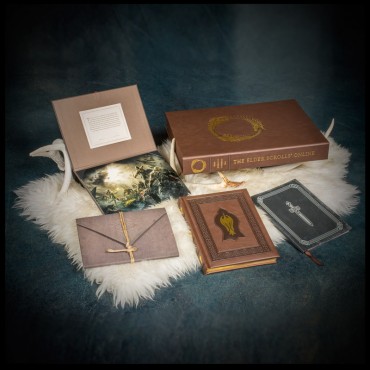 What Elder Scrolls fan wouldn't be without these beauties?
Kyne's Challenge: A Hunter's Companion Hardcover bestiary bound in faux-leather, with full emboss/deboss and spot foil on cover and spine. 168 gold gilded pages with a ribbon marker and 156 original illustrations by Brynn Metheney, Roberto Gomes, and David Keen.
Gathering Force: Arms and Armor of Tamriel Soft touch fighter's guide with rounded spine, embossed cover, and silver foil on front and back cover. 56 deckled pages with a ribbon marker and 96 original illustrations by Caio Cacau.
Agents and Reagents: The Bounty of Mundus Envelope-wrapped alchemical notebook with cord closure and embossed cover. 48 deckled pages with 47 original illustrations by Brynn Metheney.
Dark Horse Comics are making 10,000 of this 3 book set for $100. Its on The Bethesda Store.
News from the wastes
"
The LA portion of Wasteland 2 is so amazing!! it's odd vibe and subject matter makes it so cool to write music.
"
— Mark Morgan @Kotowst
"
The LA area of Wasteland 2 is deliciously strange... I can't get enough of the odd radio broadcasts.
"
— Brian Fargo @BrianFargo
Its Beta!
Here's a teaser for the next area to be added to Wasteland 2's beta.. The Silo

"Slashed across eastern Arizona is a deep, winding canyon that provides the only access to a vast, resource-rich valley. As if traversing the labyrinthine paths – full of vicious animals and sociopathic raiders – wasn't hard enough, the area is controlled by a fanatical branch of the Servants of the Mushroom Cloud. These monks worship Titan, bringer of death by the Great Glow… and a live ICBM with a nuclear warhead. Too bad braving this deathtrap is your only way to reach your next mission target: Damonta.
Wrap
How will you survive?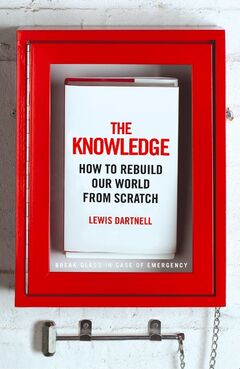 Wondering how to survive the Apocalypse? Check out this upcoming book from Lewis Dartness called "The Knowledge: How to rebuild our world from scratch".
Maybe it was a viral pandemic, or an asteroid strike, or perhaps nuclear war. Whatever the cause, the world as we know it has ended and you and the other survivors must start again. What key knowledge would you need to start rebuilding civilisation from scratch?
Once you've scavenged what you can, how do you begin producing the essentials? How do you grow food, generate power, prepare medicines, or get metal out of rocks? Could you avert another Dark Ages or take shortcuts to accelerate redevelopment?
Living in the modern world, we have become disconnected from the basic processes that support our lives, as well as the beautiful fundamentals of science that enable you to relearn things for yourself.
The Knowledge is a journey of discovery, a book which explains everything you need to know about everything. This is a quickstart guide for rebooting civilisation which will transform your understanding of the world - and help you prepare for when it's no longer here...
Community content is available under
CC-BY-SA
unless otherwise noted.