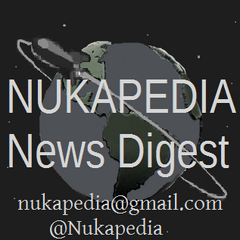 Welcome to the Nukapedia News Digest - Whats a weekend?
In your edition this week
Around the wiki
Wikia Food Fight
Share a Nuka-Cola with....


We're up against something called "Sponge Bob Square Pants" in the wikia food fight. Lets face it, we'd all enjoy a nice refreshing Nuka Cola, but some of us just can't eat the seafood that goes into a Krabby Burger (and given what post apocalyptic water is like - would you want to?). Get over to the recipe wiki and make it happen.
Wasteland 2 - Out September 19
Fonline
Opened up this week is Fonline; Ashes of Phoenix, if you can't wait for your Wasteland Fix….
"
FOnline: Ashes of Phoenix is a Fallout MMORPG based on the FOnline engine. It takes you to Phoenix, Arizona, around 2220.

The city miraculously avoided its global destruction during the Great War of 2077, and a well preserved part of its center remained almost completely unnoticed for almost 150 years. Eventually, a rumor speaking of plentiful resources and intact buildings has been spread into the Wasteland. Independent organizations showed up, preparing themselves for an unavoidable conflict with each other, while stronger forces remain hidden, waiting for the situation to evolve and give them the opportunity to achieve their objectives. 

You are a Wastelander, coming to Phoenix for food and adventure. Fortunately, factions there are happily accepting extra manpower in their ranks. Make your choice, and join the battle for the city.
"
T of the week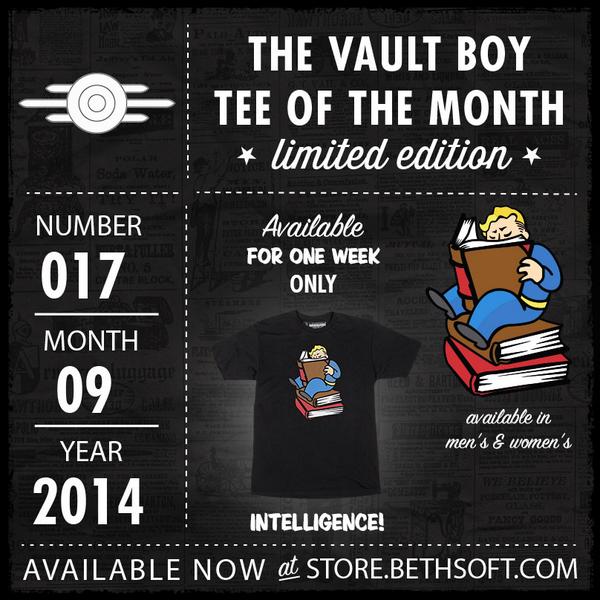 There store is down right now, but you'll be able to get this very soon on the Bethesda store.
Community content is available under
CC-BY-SA
unless otherwise noted.