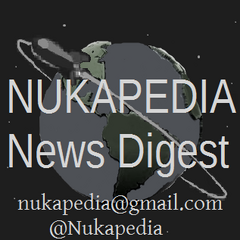 Welcome to the Nukapedia News Digest, Now available to Early Access readers!
In your edition this week
Around the wiki
Last Weeks Caption

Vote now in the box below, and we'll Tumblr the winner next week
Forums and elsewhere
Around the wiki:
The Strategic Nuclear Moose is now an affiliated site, and The Fallout Roleplaying wiki is now a sister wiki
We'll have a rash of new Chat moderators soon, and we'll cover them all next week.
This Weeks Streaming Schedule
From Tuesday we'll be Streaming The Elder Scrolls: Online. Check Twitter for times and factions.
On Sunday we'll be streaming Fallout 1.
Want to be a streamer? let me know.
Welcome our new sister Wiki
New Affiliate - The Strategic Nuclear Moose
The Strategic Nuclear Moose is a community extension for both Nukapedia & The Vault. We put aside all wiki responsibilities and animosities for an environment where everyone can get together and relax/show off their passion for the Fallout universe. But even more than just that, the Moose is also seeking to be a leading community of everything relating to sci-fi apocalyptia, and many of our wiki Patrons will find themselves around other passionate communities from games such as DayZ and the Witcher. Interested? Then make sure to join us for a bit of fun and patronage! It is our hopes that the Moose will become as much your home as it is ours.
Dateline: Rockville, MD
The Elder Scrolls - Offline
20 years ago this week a small game company known for porting games and making sports simulations released a game that was supposed to be a Gladiatorial Combat sim… but as the Gladiatorial Sim but was the most boring part of the game they decided to make it a RPG instead. To Celebrate 20 years of The Elder Scrolls, Bethesda are giving away a signed copy of The Elder Scrolls Anthology.
The Elder Scrolls - Online
Its launch week for The Elder Scrolls Online. Some of you might be playing already, others have to wait for the 3 day, or actual launch day.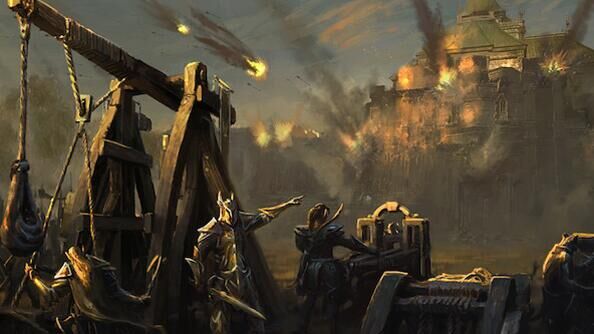 If you're planning to play, we're planning guilds for all 3 factions, just make sure you select the '''North American''' Megaserver, and the '''Wabbajack''' Campaign.
The Wolf(enstien) at the door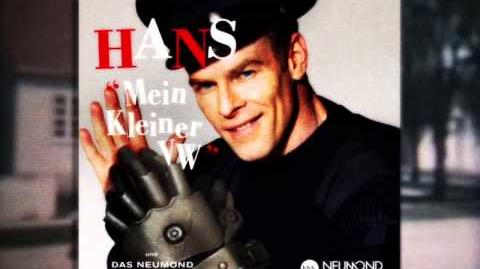 You can check out this Alternative-Rock here… Here's hoping we see something similar for Fallout 4!
Like what you see, here's the "Panzerhund edition" of Wolfenstien… It includes 11 "classified" documents, an X-Ray, a Panzerhund, the Steelbook,14 alternative history postcards, 3 embroidery badge/patch thingies and dog tags.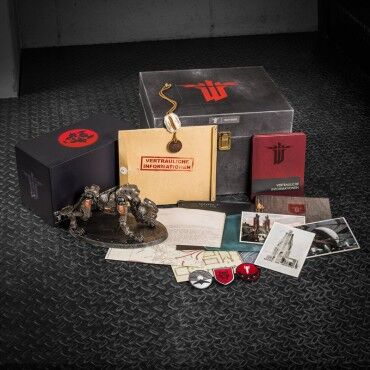 Oh, and the Bethesda Store version doesn't include the game. Weird huh? The store versions do, but this way you're apparently supposed to keep your pre order in store, and that way you're not waiting for your other stuff. (Guys, its the 21st century, have you not heard of Downloads?)
Wasted
Wrap
Relic of the War that Wasn't - Lenningrad, we have a problem
This weeks relic has been recently re- discovered, its the Soviet LK lunar modual.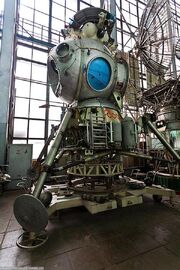 Weighing in between 5 and a half, and 6 and a half ton, this baby was designed to land, and up to 2 Cosmonaughts on the moon, and back off again, leaving from and docking back with a LOK unit, before being abandoned.
The entire apparatus would be taken into space by an N1 rocket, which was the ultimate failure for the Soviet moon programme - they just couldn't get that rocket to work right.
Even if they got it right, the Americans still would have been first - testing of this capsule didn't begin until just before the Americans landed on the Moon. 5 years later, the Soviets decided to concentrate on space stations instead.
Of course, ours was bigger than theirs...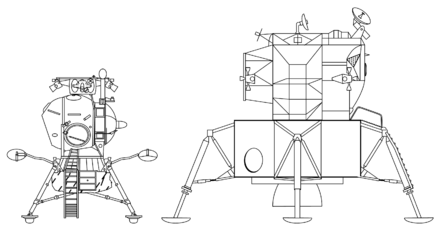 Community content is available under
CC-BY-SA
unless otherwise noted.