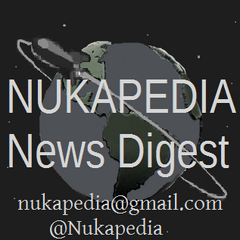 Welcome to the Nukapedia News Digest, we aint afraid of no ghosts!
In your edition this week
Around the Wiki
New images this week selected by Paladin117,
Prey 2 - Cancelled
We hardly knew thee

One of the few (if not the only) game on Bethesda/Zenimax's publishing schedule made by outside studios (Human Head Studios) - Prey 2 - has been cancelled. Pete Hines confirmed this week at PAX that the game "... never felt that it got to where it needed to be" and that "It wasn't up to our quality standard, and we decided to cancel it".





Make of that what you will, but it does leave their publishing business in a bit of an odd position, only publishing games for studios they own.
New Stuff
Wallets Ready! Visa Cards on my Mark!
Some new stuff incoming from the Bethesda Store.

Get these from the Bethesda Store. Art is $50, hoodie is $58 marked down from $68.

Also, EuroFalloutFans, the Bethesda Shopfront on the levelup.com site seems to have been taken out of action. They still have the same 3 crappy shirts as before though if you dig through their site.
Happy 200,000 Edits Jspoel
Editor in chief makes a mark, again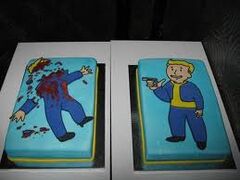 Congratulations to Jspoel for doubling the amount of edits he's done since the last time we celebrated his contributions (Which just felt like last week to me). Needless to say he's our top editor, and one of (if not the) most editingy-editor on the Wikia Network.
Should we have a contest to encourage people to edit more? Tell us your thoughts here.
EU Trademark Registrations
2 Eu Trademark registrations have been spotted allegedy filed by Bethesda. "Fallout: Shadow of Boston" and "Fallout: Ultimate Collection". At this stage, I believe its just a repeat of the Surivivor Hoax. There is no corresponding US registration at last check. I've tweeted the details to Pete Hines at Bethesda, and hope I'm wrong about the fakeness of this.
Community content is available under
CC-BY-SA
unless otherwise noted.