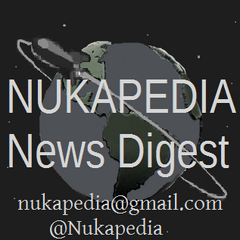 Welcome to the Nukapedia News Digest, where we conintue our rolling coverage of the end of the world.
In your edition this week
Around the wiki
Last-Last Weeks Caption

Vote now in the box below, and we'll Tumblr the winner next week
The caption of the week is:
Dateline: Rockville, MD
Its the Real thing.. No, the other real thing (tm).
The Onion takes on The Evil Within.
Ars Technica examines Steam sales rank and play time
Sales figures calculated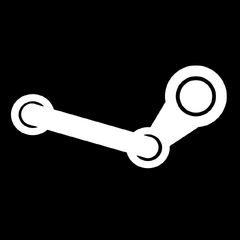 Interesting story this week on Ars Technica (here and here), a grown up technology site that despite its latin-sounding name has nothing to do with Caesar's legion.  This story may just provide an answer to those of you who wonder why Bethesda have released TES Online this month, rather than Fallout 4 (the choice of course being false, TES:O was developed by a sister studio).



Pulling data from public steam profiles, Ars have attempted to determine which are the most popular games on the steam platform.  To determine this they've looked at the number of people who own a game, the number of people who have played a game, and the number of hours spent playing a game.  As fallout fans, this news may be shocking.



The most owned game on Steam is DOTA 2, with an estimated 25.93 million owners of this title.  The Elder Scrolls: V Skyrim comes down in 14th at 5.94 Milion sales.  '''Fallout New Vegas in Comparison has 2.6 Million sales'''.



I did hear a few complaints back during the steam sales that people were buying more games than they had a chance to play, and this analysis proves you're not alone.  0.3 Million people own, but have not yet played, Skyrim on Steam, whereas almost everyone who owns DOTA 2 has played it (0.03 million haven't). '''0.4 Million of you own but haven't even started New Vegas! For Shame!'''



Looking at the hours played, Skyrim players have racked up 632 million hours of playtime, making it the 6th most played game on Steam.  '''Fallout: New Vegas is in slot 18 with 137 million hours'''.  For comparison, number 1 is DOTA 2 with a massive 3,828 million hours played – more than double second place holder Team Fortress 2 (1,444 million).



The Top 6 games combined account for approximately half of all play time on steam  - That's DOTA 2, Team Fortress 2, Counter Strike, Counter Strike: Source, Civilisation V and of course Skyrim. 9179 Million Hours have been played on those games since March 2009, compared to 9316 Million for every other game on steam!



It gets better for skyrim when you look at how much time individual players have spent in the game – the median number of hours a Skyrim player has spent in game is 106 hours, its only beaten by Football Manager! (for those of you who fell asleep in stats class, if you put all of the players data in order from highest to lowest, the median is the guy exactly in the middle).  Fallout doesn't appear in this metric at all.



Now these figures do have to be taken with some salt – they are based on Steam only, not Games for Windows Live (like Fallout 3), and not console gamers; but my understanding is this is nothing new, I remember stories from about 10-15 years ago indicating that whilst Fallout 1/2 were popular, they didn't have anything like the sales figures of Interplay's Dungeons and Dragons games.


But 137 Million hours? If you have a theory why we've all been playing that long, please tell us in the comments!
Wrap
Happy Easter, from everyone at Nukapedia
Community content is available under
CC-BY-SA
unless otherwise noted.