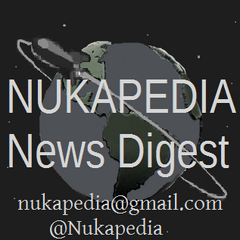 Welcome to the Nukapedia News Digest…. Live and direct from the planet Ork.
In your edition this week
Around the wiki
Last-Last Weeks Caption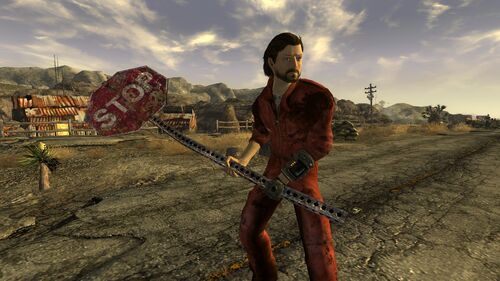 Vote now in the box below for your caption of the edition.
Jasper42 picked these this week for his image, but I think he might be a little biased….
This Week
A two parter from TES-O. Lets help them out with their script… what else could this quest text read?
In other news:
News from the Wastes
Lets get Wasted… oh did we do that pun already?
Some updates on Wasteland 2, as release is now imminent its time to talk ratings…. no still too early for review ratings, but from censorship boards.

The ESRB in the USA has rated the game as Mature.

This is mirrored in Australia who have rated in MA (Mature Adult) 15+ noting "Strong Violence" and "Sexual References and themes".

PEGI here in Europe however have however rated the game higher at PEGI 18, noting "Gambling" "Bad Language" and "Violence". We're still waiting for the German classification.

"

The funny thing about the gambling is that the player is told the casino cheats and its un-winnable. Is it still gambling?

"

— Brian Fargo, InXile Entertainment

Not excited yet? Let this whet your tastebuds… reminds me very much of the Fallout intro: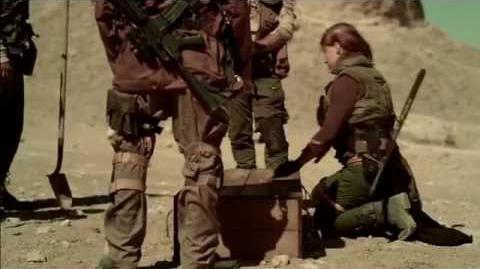 Dateline:Rockville MD
The game is getting Elder…. Older… whatever.
Here's update 4 for Elder scrolls online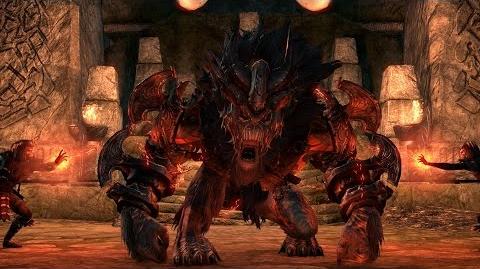 That has some new areas, but its what they're promising "Sometime in the future" that looks like is going to fix a lot of problems that Elder Scrolls on line had, and to make it, more scrolls-y.

Specifically interesting is a Justice system coming. You will be able to steal, fence and dodge annoying guards saying things like "Stop, you've broken the law" (lets face it, it just isn't Elder Scrolls without it).

You'll also be able to attack and kill NPCs, and players who have racked up a bounty. Presumably these changes are to support the long awaited addition of the thieves guild and Dark Brotherhood - and about bloody time too.

Spellcrafting is going to return to its roots, with new spells in the classical spell school system.

Time only knows when this stuff is actually gunna happen though.
More awards for the Bethesda Trophy Case
Fanzone
Everything's bigger in Taxes…. What do you mean I spelt that wrong?
…And Finally
Editorial
Yes, I know it has nothing to do with Fallout, but the passing of Robin Williams, seemingly from Suicide I know has gotten a lot of peoples attention. There's talk that this may be related to some depression he'd been facing. I have some experience from someone close to me experiencing mental illness issues, and I want to put it out there that there is no shame in asking for, and getting help.

There's no shame, or harm in asking for help. There are plenty of counselling organisations out there who can help you with whatever you're going through. If you think its serious or if you are having real problems coping please do talk to your doctor who can refer you to a specialist.

There is no need to suffer alone, in silence.
Community content is available under
CC-BY-SA
unless otherwise noted.