I'll stick these in the news blog when foxy and I get around to doing it but I and NukaTurtle had our Fallout 4 Lootcrate arrive this afternoon...
So, what's inside.
Now to the big stuff....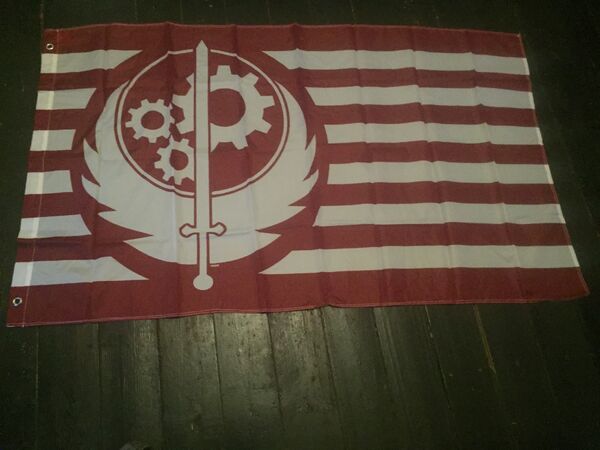 Yes, that is a full sized Brotherhood of steel Flag. The Scottish Chapter of the Brotherhood of Steel is now officially in action.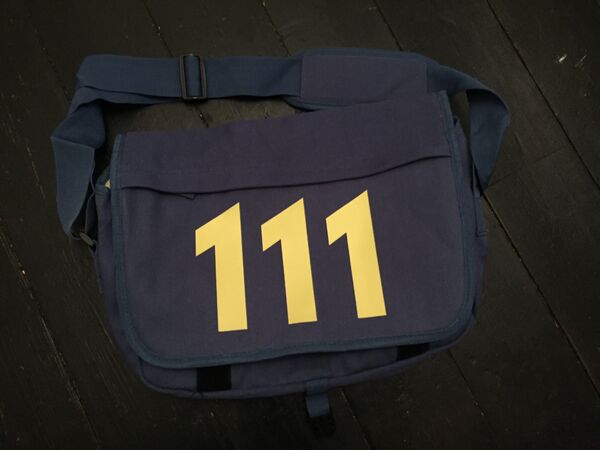 Perfect for carrying my GECK and stuff in.
I also recieved a pre order bonus from GAME for buying the Pip boy edition... I'll have an unboxing of the pip boy when I get that, but in the meantime, I have a bobblehead....
But here's the weird thing, check out the box....
Eagle eyed spotters will notice on the right hand side, it says that this bobble head is good for 1 Attribute boost, or 10 skill points.... But Fallout 4 doesn't have skill points...
...And no, it can't be a leftover box from Fallout 3 or New Vegas as the vault number on the other side of the box is clearly 111.
Was the absence of skills a late decision, or was it even guarded from the marketing team? Or am I overreading a simple error? Agent c (talk) 17:52, November 6, 2015 (UTC)