Hi Folks,
You all know my policy on speculation. However this is enough that I can't not post a blog now.
Many of you will have seen the news reports about the end of Skyrim Development, with hints that Bethesda have a lot to announce this year.
Bethesda have just launched this video on Vine.
The Vine Video
More analasis will be added as we can do it... But here's a breakdown of the video
Sound
Some static... Perhaps the sound that a record plays after all the songs have played?
Scene 1
What appears to be some barbed wire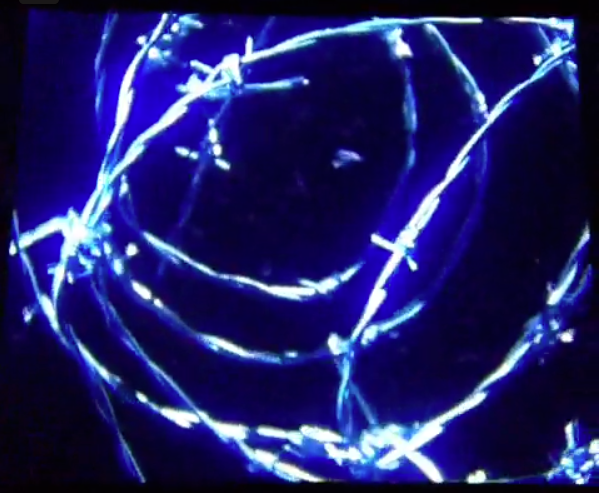 Scene 2
This is interesting. It appears to be an old time Record.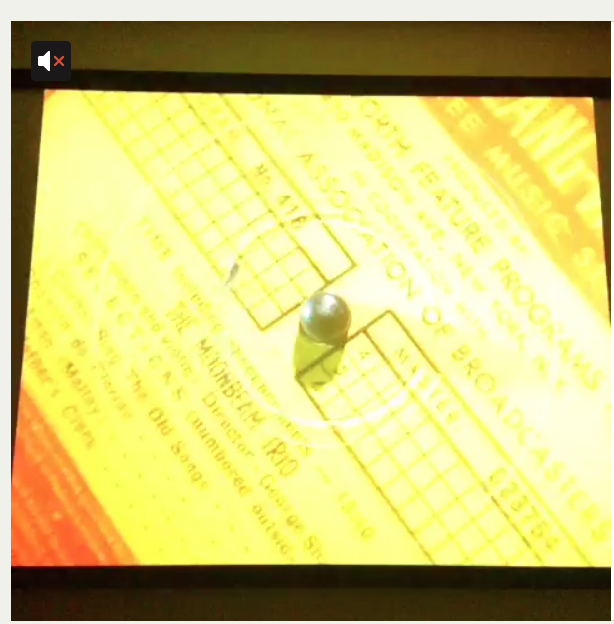 Its hard to make out, but I can see
"...ORTH FEATURE PROGRAMME"
"National Association of Broadcasters"
"The Moonbeam Trio"
"Director George Sh..."
"...Sing the old songs"
Its hard to make out the typing, but I'm able to spot
From this I've been able to determine the record is likely this one (Worldcat)
Planned Program Service 416
Performer(s): The Moonbeam Trio with organ and violin ; George Shackley, director.
Description: 1 sound disc (13 min., 10 sec.) : analog, 33 1/3 rpm, mono. ; 16 in.
Contents: I cannot sing the old songs --
Chanson de Florian --
Dustman / Malloy --
Grandfather's clock.

There's a copy in the Library of Congress in DC - I'm putting out an official Nukapedia Action Alert - Will anyone in the DC area (or anywhere else) who can get to the library of Congress please get us a recording of this disc.
Their other records seem to be dated in the 40's and 50's.... So its the right time period. However some of these songs are much much older.
I'm trying to find out who this Moonbeam Trio are, but I have found more on George Shackley.
Shackley, George H., composer, au­thor, conductor, arranger, organist; b. Quincy, Mass., March 7, 1890. ASCAP 1944. Edna: in piano with Allen II. Daugherty; organ, harmony, theory, and conducting with J. Treavor Garmcy, R. Huntington Woodman and Philip James. Member Hymn Soc. of America. Church or­ganist at twelve; Minister of Music at West End Collegiate Church, N.Y. since 1934. A radio pioneer, general music director Mutual Broadcasting System 1928-35, also Federal Council or Churches from inception of radio to date. Musical Diiector Ave Maria Hour 1935 to present. Works: "Put on the Whole Armor of God"; "Down a Country Lane"; "Mother Love"; "There's a New Road"; "Let's Go to Church Next Sunday"; "Dear Savior Bless Us Ere We Go", "Alleluia, Alle­luia, Alleluia"; "Hear Our Praver O Lord"; "Give Thanks Unto the Lord." Home: Newfoundland, N.J. Address: 701 Seventh Ave., New York 19, N.Y.
Scene 3
Scene 3 seems to be another record "Air on a G String" by Bach.
What else are they saying?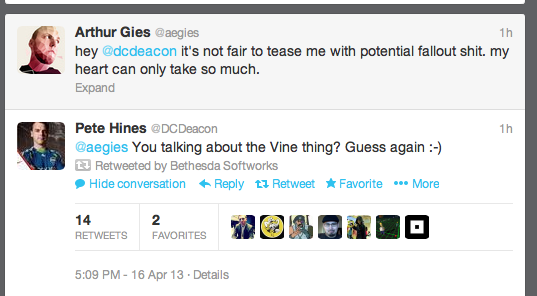 Update 18 April
Another video has been added with a tease that it will be revealed tomorrow...
Community content is available under
CC-BY-SA
unless otherwise noted.