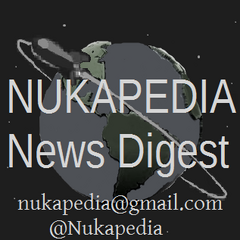 Some interesting announcements have hit our press release inbox this week. Lets take a look at them - Fallout Game of the year, a new Dishonored game, and a Sitcom from Wolfenstein 2...
Fallout GOTY
Return to the Wasteland on September 26 with Fallout 4: Game of the Year Edition. With all the latest gameplay updates (including Survival mode), graphical enhancements, the ability to play Mods for free on PC and consoles, plus all official add-ons included, this is the ultimate way to experience the award-winning post-nuclear adventure from Bethesda Game Studios.
Winner of more than 200 "Best Of" awards – including the 2016 BAFTA and 2016 D.I.C.E. Game of the Year – Fallout 4 is the studio's most ambitious game yet. As the sole survivor of Vault 111, players enter a world destroyed by nuclear war. In a fight for survival they are faced with rebuilding and determining the fate of the Wasteland.
Fallout 4: Game of the Year Edition includes the fully updated original game along with all six add-ons: Nuka-World, Vault-Tec Workshop, Contraptions Workshop, Far Harbor, Wasteland Workshop and Automatron. Fallout 4: Game of the Year Edition will be available on September 26 on PlayStation 4, Xbox One and PC.
To celebrate the Game of the Year Edition, a limited quantity of Fallout 4 G.O.T.Y. Pip-Boy collector editions will be made exclusively available in North America at select retailers. The Pip-Boy Edition includes Fallout 4 Game of the Year Edition and will retail for $99.99 USD, and will also release on September 26.
Dishonored - Death of the Outsider
After the events of Dishonored 2, things might finally seem calm for Billie Lurk and her former mentor Daud – but a new storm is brewing in the Empire of the Isles. In the first standalone adventure in the award-winning Dishonored series, Billie will play a key role in the bloody battle against the black-eyed bastard himself, the Outsider. A former killer-for-hire in search of redemption, Billie will take on one last job and pull off the ultimate assassination – and the Empire will never be the same again. Get your first look at Dishonored: Death of the Outsider in action in this gameplay trailer, featuring Rosario Dawson, Michael Madsen and Robin Lord Taylor returning as Billie, Daud and the Outsider: .
See a new side of Karnaca as Death of the Outsider takes you through its gritty underbelly. Investigate mysterious cults, infiltrate underground fight clubs, and even pull off a bank heist as you search for a way to do the impossible: kill a god. Playing as a new assassin, you'll have access to slew of powerful new supernatural abilities, weapons and gadgets, all of which are designed to help you cut a bloody swath through Karnaca and leave your mark on the history. Or perhaps you'll choose to be merciful and use your skills to slip unnoticed through the world. In true Arkane fashion, the intricately designed levels allow for a wide array of playstyles, with branching paths and heavy choices that will greatly affect the outcome of your mission.
Death of the Outsider brings players back to the Empire of the Isles, with breathtaking visuals, intricately designed levels, and brutal combat systems that are a hallmark of the Dishonored series. With a new character comes a unique new set of supernatural abilities, deadly weapons and powerful gear, empowering players to become the ultimate assassin. And with developer Arkane Studios' signature style, you can once again be as bloodthirsty – or as merciful – as you like.
Wolfenstein Sitcom
And now, direct from the Wolfenstein Universe, its the Reich's Best Loved TV Sitcom: Trust In Brother.
Community content is available under
CC-BY-SA
unless otherwise noted.