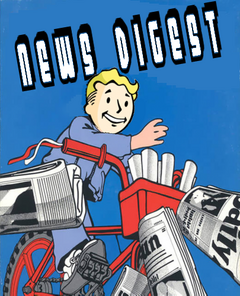 Some news from Bethesda today. The headline of their news release says they've "expanded" into Austin, however, all is not as it seems.
What is now Bethesda Games Studios Austin was yesterday known as "Battlecry Studios", a subsidary of Zenimax Media LLC. For those of you who need a refresher on the Zenimax empire, Zenimax owns publisher Bethesda Softworks, who in turn owns Bethesda Games Studios. So rather than a new studio, this is more than a rebranding.
Battlecry Studios had failed to produce anything of note. It was founded in 2012 initially to work on Freemium and microtransaction games. Its flagship game was also to be known as BattleCry, but rather than release games Battlecry has merely released staff to the unemployment line. So this rebrand is probably part of a major change of direction for the studio, and I'd expect to see BattleCry join the big "Cancelled Games" junkyard.
Bethesda Games Studios Austin will be headed by Doug Mellencamp, who judging from his Linkedin profile has actually been running the studio for the last year - meet the new boss, same as the old boss as they say.
The Press release quotes Todd Howard as saying "As the vision, scale and ambitions for our games continue to grow, so does Bethesda Game Studios, We've had the pleasure to know the talented developers at BattleCry, and knew we could do great things together.".
We do know from previous teases that Bethesda have been working on titles with a scope beyond anything that they've done before, so I expect the extra hands will be very welcome.
Agent c
(
talk
) 20:28, March 9, 2018 (UTC)
Community content is available under
CC-BY-SA
unless otherwise noted.