Welcome to the 5th edition of the Weekly House Technical Update. Due to some school issues this is being released a day late.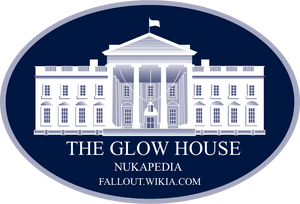 Wasteland Improvements
Thanks to a rather unexpected profit income from the bar, we have installed a new exclusive section to the The Wasteland Bar. This new section includes a dance floor, a special bar counter with a live bartender. Richie9999 will be performing bouncer duty, and unless your on The List you will not be allowed inside. Old World Relics Will be taking up the duty of pianist.
If you have any questions or would like to apply for entrance to special area, then please follow the instructions on the list page above.
Fallout 4 Excitement
Due to the recent teasers by Fallout 3's Three Dog voice actor Erik Dellums, we have begun preparations for the release (however far away it may be) of Fallout 4. To begin with we have initiated several tasks.
Backups
We have begun backing up all information in the Archives and on the House's servers to protect against the vandalism raids that always follow a major release. To better do this we have installed brand new state of the art servers in the Archives, and have upped the Internet from 500 Mb/s download and 100 mb/s upload to 10 Gb/s download and 600 mb/s upload.
Armory
In preparation for the new weapons inventory that we will receive upon the release, we are expanding the Armory in order to accommodate any new weapons.
Defenses
Thanks to marvelous advances from Legacy Labs, we now have particle shield technology. As a result we have erected a shield around the perimeter of the house. We have also installed new turret emplacements along the wall in order to defend from future vandal attacks.
Bug Making room
In other news we have successfully sabotaged the Bug Making room. now instead of making bugs it fixes them.
That's all for this weeks, thanks for reading and tune in for next weeks edition of the Weekly House Technical Update.
(The Weekly House technical update is based off of the maps created by Agent c)
Community content is available under
CC-BY-SA
unless otherwise noted.