| | |
| --- | --- |
| | This user is an American. |
| | |
| --- | --- |
| | This user plays on a PC. |
| | |
| --- | --- |
| | This user prefers the Guns skill. His favorite gun is Lucky. |
| | |
| --- | --- |
| | This user is a member of the NCR. |
| | |
| --- | --- |
| | This user just might be your Savior. |
"
It's better to live on your feet than to die on your knees.
"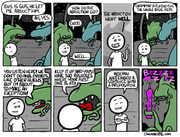 Hi all! I'm fairly experienced now at Fallout 3 and New Vegas, and am now experimenting with the Van Buren tech demo. I'm an absolute completionist; I got all but 1 weapon from Dead Money (all Cosmic Knife forms) and every one from Honest Hearts. You should see the lockers in my Megaton house.They are full with random weapons and clothing that many people wouldn't think/care to get. Any tips from anyone would be nice, email valoopy2@aol.com. Also, if you happen to be a robot, all I have to say to you is Ice cream.

To all people who will create random/stupid pages: I will nominate them for deletion if I catch 'em. And I know an admin, so they will be gone. FYI.
I found your mom the other day while playing Fallout 3.
To all users uploading non-stop GIMP images: me and a few other Vault members are making a wiki to help alleviate this problem. It will be a wiki where it's allowed and encouraged to upload your own homemade Fallout images. Feel free to use it now, we are looking for help as well! Go to forum:Custom Guns for more info, or visit the wiki here.
My only truly important page to date. It's okay though, I did a lot to it.

HEY YOU TROLL
Edit
Yeah, so I noticed the trolling you did. Unfortunately, I don't have your name. But don't do it again, please.
<explanations>
Edit
Valoopy wants to explain that "Role: ...Grammar Soviet" is a spin-off of a Grammar Nazi, and a higher level of such an NPC. Also, any edits of Valoopy's that have strange words in them are due to his iPod's autocorrect, as he edits from his iPod frequently. </explanations>
Games I like
Edit
If I was a guard to some super-secret research center housing some sort of Shagohod-like weapon, I guarantee you you could distract me with any of these games. (Note: Game series will be referred to by the first game. All games in the series inclusive.)
Fallout 3
Fallout: New Vegas
Metal Gear Solid
Assassin's Creed
MAG
Left 4 Dead
inFAMOUS
Little Big Planet
Mass Effect
Skyrim
Pokemon
Things I have said or heard
Edit
"
Aaaaand the tech demo glitched out again...
"
— Valoopy
"
Fawkes died? How?
"
— Valoopy
"
A DINOSAUR? Can I get in it? Eff yes I can!
"
— Valoopy
"
I bet there's a ghoul around the corner...HEHEH! Duh.
"
— Ryan King (XBL koolguy11)
Getting Lanius's armor!
Edit
This video will show you how to get the Legate's armor.
Michaelangelo's Wasteland Photos, Inc.
Edit
I am now taking photos of the Wasteland. If you have any requests, feel free to ask me and I'll see what I can do. Seeing as I've already taken up more page area than I thought I would, I will now upload less frequently. As of now, my journeys will be solely in the Capital Wasteland and the surrounding areas. Thanks for the file tips, Avatar!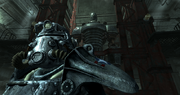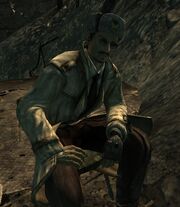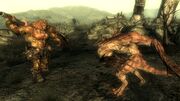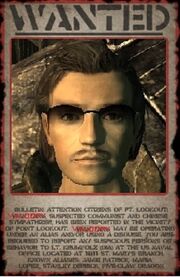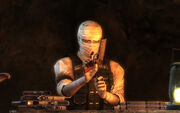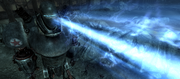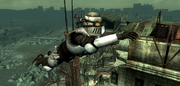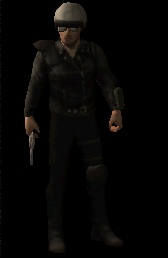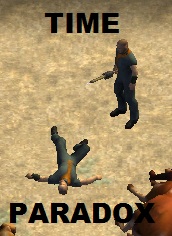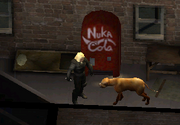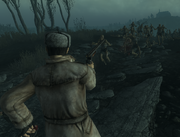 So where'd all the Valoopy go?
Edit
Life usually keeps me from having Vault time. If it isn't that, it's the fact that my internet sucks. Internet time is now usually spent on reddit for me. I would say the amount of time I waste there IS TOO DAMN HIGH. But really. That's where all the Valoopy went.
Community content is available under
CC-BY-SA
unless otherwise noted.