| | |
| --- | --- |
| | This user has made 11,301 edits. |
| | |
| --- | --- |
| | This user is your hero. |
| | |
| --- | --- |
| | This user plays on a Playstation 3 and thinks that Xbox 360 is crap! |
| | |
| --- | --- |
| | This user is from England |
| | |
| --- | --- |
| | This user has User blog:Tezzla Cannon/The Defector |
My PSN
My PSN ID: Nighthawk2K10. Feel free to add me, just ID yourself and say you are from the wiki.
About me
My name Tezzla Cannon. I'm 13 and live in Manchester, England. I like COD, GTA, Fallout, Killzone, LittleBigPlanet, Red Dead Redemption, and lots of other stuff. I play on PS3. I spend most of my time here looking for vandals and undo their edits for fun. My major contributions have been the Van Buren article project and the anti-capitalisation project. I am also going to be an FPS games designer. I am also an administrator on the Little Big Planet Wiki. My major contribs are the decap project, VB article project, and the file maintenance project.
Notes
This user is a recent changes guard.
This user made The Vault's 9000th and 10000th article.
Random images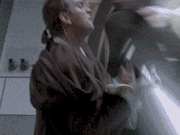 There should have been a list of this user's edit counts here, but the edit counts feature is no longer available.
Community content is available under
CC-BY-SA
unless otherwise noted.