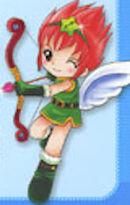 A strange person, although like to play FPS games, I also like cute figures such as Hallo Kitty or Little twin stars. Played PC games for 10 years, the first played fallout series game is Fallout 3. Not surprisingly, it quickly become one of my favorite games.
Something about myself
Date of birth: September 6th
Star sign: Virgo
Occupation: Student.
Favorite Subjects:
       #1: Astronomy  
       #2: Firearms 
       #3: Geography &  Earth Science
       #4: History
       #5: Cryptozoology

Don't ask me any question regarding mathematics, because I hate math!
Classmates sometimes call me "terrorist" because the knowledge of weapons.
Unlike many other classmates, I prefer FPS games.
Top 20 favorite games:
       #1: Fallout: New Vegas
       #2: Company of Heroes: Tales of Valor
       #3: L.A. Noire
       #4: Left 4 Dead 2
       #5: F.E.A.R. 2: Project Origin
       #6: Condemned: Criminal Origins 
       #7: Hitman: Blood Money
       #8: Call of Duty: Modern Warfare 1,2
       #9: Splinter Cell: Chaos Theory
       #10: Return to Castle Wolfenstein   
       #11: Counter-Strike: Source
       #12: Doom 2, Final Doom (The Plutonia Experiment) 
       #13: Painkiller/Painkiller: Battle out of Hell/Painkiller: Overdose
       #14: Rainbow Six: Vegas 2
       #15: Half-Life 2
       #16: Doom 3 
       #17: Metro 2033
       #18: Resident Evil 5
       #19: Quake 4
       #20: Metal of Honor 2010

Favorite NPC in Fallout: New Vegas: Colonel Moore
Favorite Fallout 3 Weapon (default): Vengeance, (MOD) Silenced Barrett M82
Favorite Fallout: New Vegas Weapon (default): YCS/186 or Assault Carbine, (MOD): Barrett M82 (This weapon is AMAZING!!!!)
Hope we can share our knowledge of fallout series, make the gameplay better. And if you have questions for me, feel free to leave me a message at the talk page.
Enclave radio
For those like the patriotic tunes of the Enclave radio, here is a link for you. [1]
My favorite pages
Add links to your favorite pages on the wiki here!
Favorite page #2
Favorite page #3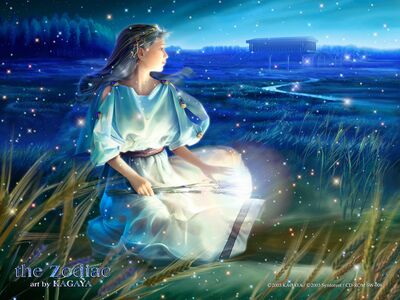 Settlement: My Megaton House
As a gun lover, I installed some mods to get more gun, there are people convert the fallout 1,2 weapon to use in fallout 3. There are custom weapons like pre-war XM8, M16, Dragunov SVD...etc, those screenshots are coming soon.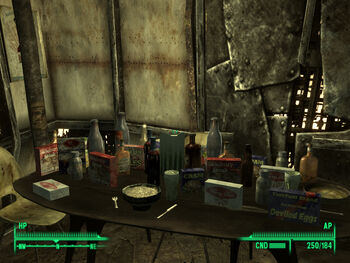 Community content is available under
CC-BY-SA
unless otherwise noted.