Seems like I've just pretty much finished FO4, so I'm expecting my presence/contribution here to drop off until I pick FO3, NV or FO4 up again.
[
edit
|
edit source
]
↑↑Although I'm not one of the 'big players' around, but just in case anybody wondering knows. I'm on Steam as 'Litheen' as well. ↑↑
---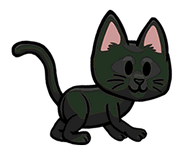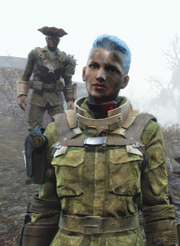 Just here to make contributions when I can. English isn't my mothertongue and although I consider myself reasonably fluent in English please forgive any spelling or grammatical errors I've made in my edits.
I'm also still trying to get a grip on how the wiki works, so on that note please also forgive me any errors concerning the workings of the Fallout wikipedia and/or article lay-out. I honestly try my best!
But mostly here to look up info while playing Fallout :)
Also, this is my Solve Survivor, along with my favorite companion ---->
---
Welcome to Nukapedia!
Greetings, Litheen, and welcome to the Fallout Wiki! We appreciate your contributions, and we hope you will make more!

If you have questions, you can ask in our forums, join us on Discord, or ask one of our administrators or moderators. We hope you enjoy editing here and look forward to working with you!
My own reference links for various stuff
[
edit
|
edit source
]
Useful console commands for images
[
edit
|
edit source
]
(With help from SierraX & Jspoelstra)
fw 2b52a

- Change weather to clear

tm

- Remove HUD

tcl

- Toggle no-clip

tgm

- Toggle god mode

set gamehour to 12

- Set time to noon

tcai

Toggle AI (make all NPCs (+creatures) neutral)

tmm 1

Display all map markers

tfow

Toggle the "fog of war" on local maps
Community content is available under
CC-BY-SA
unless otherwise noted.