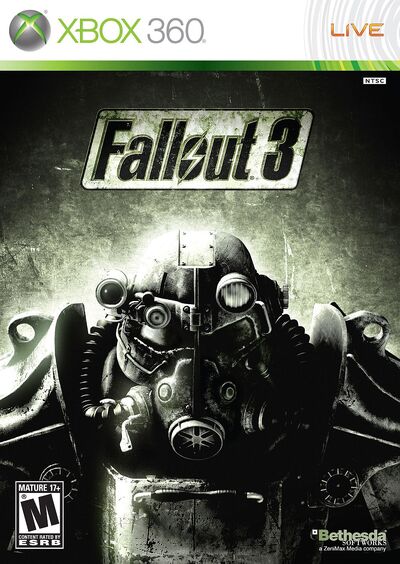 My characters in Fallout 3.
Character - Alex
Edit
Caucasian
Male
Level 20
"Last, Best Hope of Humanity"
This character was played all the way to the end before any other characters were made.

Tagged Skills
Edit
Maxed Skills
Edit








Obtained by Level
Edit
Obtained by Quest
Edit
Quests Completed
Edit
Quests Skipped
Edit
Unmarked Quests Completed
Edit
Continual Quests
Edit
Pre-War Book Collection
Mapping Data
Artifacts Found
Edit



An "Artifact" is considered to be a powerful, useful item in which there only exists one, very few, or are otherwise extremely rare to come across. Quest items don't count.
Schematics
Edit





Bobbleheads
Edit
Lockpick
Melee Weapons
Science
Energy Weapons
Speech
Luck
Companions
Edit
Vaults Found
Edit
Player has discovered these vaults and their mysteries.
Other Wikis
Edit
Ju Juitsu has set up their userpage on these other wikis:
Community content is available under
CC-BY-SA
unless otherwise noted.