| | |
| --- | --- |
| | This user is knowledgeable about all Fallout games and the Fallout universe. |
| | |
| --- | --- |
| | This user has known Fallout since 1996. |
| | |
| --- | --- |
| | This user is on the good side. |
| | |
| --- | --- |
| | This user likes the Enclave. |
| | |
| --- | --- |
| | This user likes the Brotherhood of Steel. |
| | |
| --- | --- |
| | This user is passionate about weapons. |
| | |
| --- | --- |
| | This user likes advanced technologies. |
| | |
| --- | --- |
| | This user likes alien civilization and technology. |
| | |
| --- | --- |
| | This user likes original and well-created characters. |
- LEFT SINCE 11TH OCTOBER, 2011. EVERYTHING HAS AN END, THE BEST IS TO ENJOY IT A MAXIMUM BEFORE THE END -
There should have been a list of this user's edit counts here, but the edit counts feature is no longer available.
+++++++++++++++++++++++++++++++++++++++++++++++++++++++++++++++++++++++++++++++++++++++
+++++++++++++++++++++++++++++++++++++++++++++++++++++++++++++++++++++++++++++++++++++++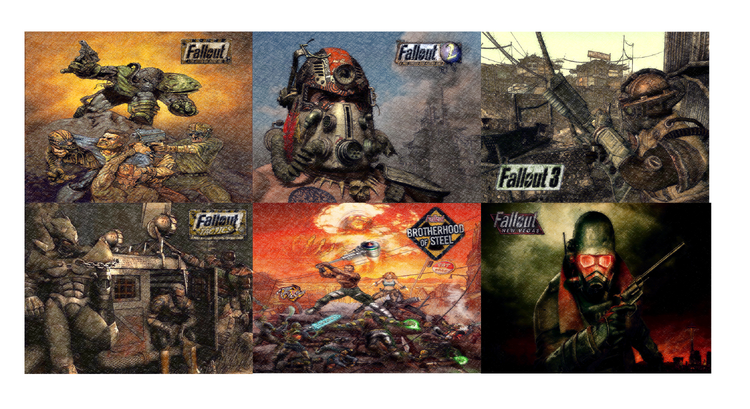 +++++++++++++++++++++++++++++++++++++++++++++++++++++++++++++++++++++++++++++++++++++++
Hello all, I'm Itachou, a French guy ;). I've been a big fan of RPG since 1994 and The Elder Scrolls: Arena, and I knew about Fallout in 1996 through a French magazine called Joystick, after falling in love with the post-apocalyptic world in seeing Mad Max and Mad Max 2 on VHS.
I appreciate the 6 games released to date and I think they all bring something to the universe. I have played every game since their release; 1997 for Fallout, 1998 for Fallout 2, 2001 for Fallout Tactics, 2004 for Fallout: Brotherhood of Steel, 2008 for Fallout 3 and 2010 for Fallout: New Vegas. I expect a lot of for the future coming Fallout 4.
Also, I have played many games and many RPG. The notables are:
RPG
Others
Favorite Fallout characters
Favorite Fallout weapons
Fallout
Small Guns
Big Guns
Energy Weapons
Melee Weapons
Unarmed
Fallout 2
Small Guns
Big Guns
Energy Weapons
Unarmed
Melee Weapons
Fallout 3
Small Guns
Big Guns
Energy Weapons
Unarmed
Melee Weapons
Explosives
Fallout: Brotherhood of Steel
Small Guns
Big Guns
Energy Weapons
Unarmed
Melee Weapons
Explosives
Favorite quotes
Real life
"Music is like a dream. One that I cannot hear." Ludwig Van Beethoven
"Music is the one incorporeal entrance into the higher world of knowledge which comprehends mankind but which mankind cannot comprehend." Ludwig Van Beethoven
"I pay no attention whatever to anybody's praise or blame. I simply follow my own feelings." Wolfgang Amadeus Mozart
"The more I think it over, the more I feel that there is nothing more truly artistic than to love people." Vincent Van Gogh
"Conscience is a man's compass." Vincent Van Gogh
"Determine that the thing can and shall be done, and then we shall find the way." Abraham Lincoln
"Free labor has the inspiration of hope; pure slavery has no hope." Abraham Lincoln
"Veni, vidi, vici." Gaius Julius Caesar
Movies
"Man will always be a man. There is no new man. We tried so hard to create a society that was equal, where there'd be nothing to envy your neighbour. But there's always something to envy. A smile, a friendship, something you don't have and want to appropriate. In this world, even a Soviet one, there will always be rich and poor. Rich in gifts, poor in gifts. Rich in love, poor in love." Commisar Danilov (Enemy at the gates)
"The future is right now." Snake Plissken (Escape from L.A.)
"The more things change, the more they stay the same." Snake Plissken (Escape from L.A.)
"I have to believe in a world outside my own mind. I have to believe that my actions still have meaning, even if I can't remember them. I have to believe that when my eyes are closed, the world's still there. Do I believe the world's still there? Is it still out there?... Yeah. We all need mirrors to remind ourselves who we are. I'm no different." Leonard Shelby (Memento)
"My wife deserves vengance. Doesn't make a difference whether I know about it. Just because there are things I don't remember doesn't make my actions meaningless. The world doesn't just disappear when you close your eyes, does it? Anyway, maybe I'll take a photograph to remind myself, get another freaky tattoo." Leonard Shelby (Memento)
"It's not about what I want, it's about what's fair! You thought we could be decent men in an indecent time! You were wrong! The world is cruel, and the only morality in a cruel world is chance. Unbiased. Unprejudiced. Fair." Two-Face (Batman: The Dark Knight)
Mangas
"People live their lives bound by what they accept as correct and true. That's how they define reality. But what does it mean to be correct or true? Merely vague concepts... their reality may all be a mirage. Can we consider them to simply be living in their own world, shaped by their beliefs?" Itachi Uchiha (Naruto)
"Those that break the rules and regulations are scum. But those who abandon their comrades are worse than scum." Obito Uchiha (Naruto)
"This world is Rotten. Rotten people should be killed off to cleanse this world." Raito Yagami (Death Note)
"The real evil is the power to kill people. Someone who finds himself with that power is cursed. No matter how you use it, anything obtained by killing people can never bring true happiness." Soichiro Yagami (Death Note)
"No matter how gifted you are.. you alone cannot change the world." L (Death Note)
"Nothing is stronger than the will to live." Kenshin Himura (Rurouni Kenshin)
"Sometimes violence is the only way to get the message across." Eikichi Onizuka (GTO)
"You think you can just escape? Walk out of this world like it's some bad movie? It's too easy to make like a bird. To flap your wings as you chicken out after causing all these problems. The tough part's walking. Taking what comes along and walking right through it. That's what real people do." Eikichi Onizuka (GTO)
Video games
"Swords, not words!" Minsc (Baldur's Gate 2)
"Endure. In enduring, grow strong." Dak'kon (Planescape Torment)
"I have committed many crimes across many lifetimes. I go now to a place of punishment. You cannot come with me." Nameless One (Planescape Torment)
"When the injustice is great enough, justice will lend me the strength needed to correct it. None may stand against it. It will shatter every barrier, sunder any shield, tear through any enchantment, and lend its servant the power to pass sentence. Know this: There is nothing on all the Planes that can stay the hand of justice when it is brought against them. It may unmake armies. It may sunder the thrones of gods. Know that for all who betray justice, I am their fate. And fate carries an executioner's axe." Vhailor (Planescape Torment)
"Bravery is not a function of firepower." JC Denton (Deus Ex)
"Every war is the result of a difference of opinion. Maybe the biggest questions can only be answered by the greatest of conflicts." JC Denton (Deus Ex)
"You take another step forward and here I am again, like your own reflection repeated in a hall of mirrors." Walton Simons (Deus Ex)
"No one gets by here! Absolutely no one! Hrahh!!! Come on! This Bridge belongs to me, and the toll for passage is death!" Zhang Fei (Dynasty Warriors 5)
"Did you make the choice to be born into this ash covered world? We, the Super Mutants, are the best prepared for the world to come. What is free choice compared to life?" Lieutenant (Fallout)
"My memories of being a human aren't as clear as they once were, but I remember pettiness, hatred, jealousy... I prefer being a mutant." Marcus (Fallout 2)
"Yep, but I'm doing great for being dead! I never get tired of the looks when I tell that one." Harold (Fallout 2)
"In all things, a calm heart must prevail." Fawke (Fallout 3)
"I don't enjoy killing, but when done righteously, it's just a chore, like any other." Joshua Graham (Fallout: New Vegas)
"I have been baptized twice, once in water, once in flame. I will carry the fire of the holy spirit inside until I stand before my Lord for judgment." Joshua Graham (Fallout: New Vegas)
"Lastly, waging war against good people is bad for the soul. This may not seem important to you now, but it's the most important thing I've said." Joshua Graham (Fallout: New Vegas)
"America sleeps. And until it's dead, I carry it. Just like I carried you. More than hope. Belief." Ulysses (Fallout: New Vegas)
"Through my quest to pull humanity from the darkness... I, in turn, have become inhuman." Simon Barnaky (Fallout Tactics)
"The humans race built secluded places, like traps to catch the joys of eternity; leaving all the rest a desert." Blake (Fallout: Brotherhood of Steel)
"Over dark deserts of Earth, the human shadow delved in his resistless way, howling, on golden chariots raging, with red wheels dripping blood." Blake (Fallout: Brotherhood of Steel)
"Thus did humanity blast the Earth, condemning us to walk through hell on a road that will lead to heaven." Blake (Fallout: Brotherhood of Steel)
"I will restore the dead world, blanketing it with life, removing all discord. It will be a perfect world." Attis (Fallout: Brotherhood of Steel)
+++++++++++++++++++++++++++++++++++++++++++++++++++++++++++++++++++++++++++++++++++++++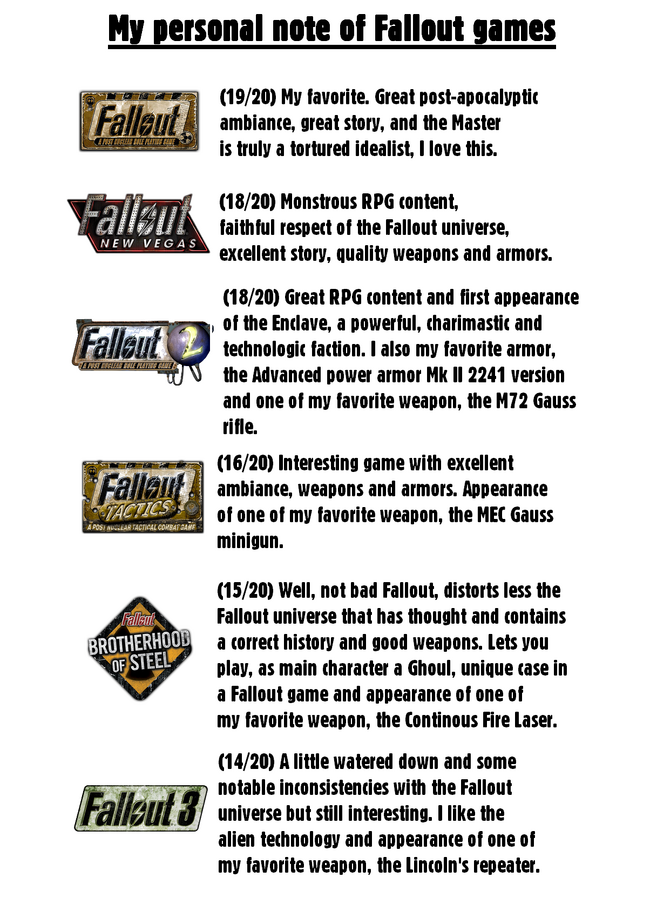 +++++++++++++++++++++++++++++++++++++++++++++++++++++++++++++++++++++++++++++++++++++++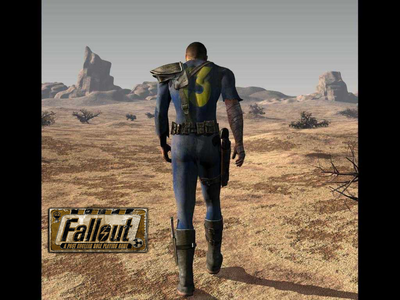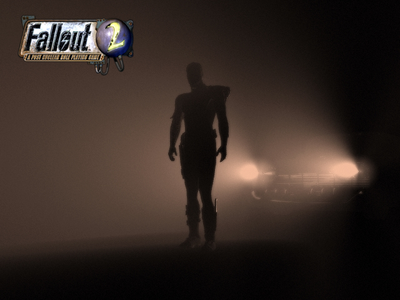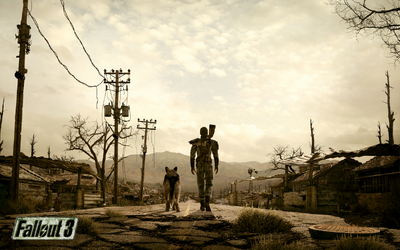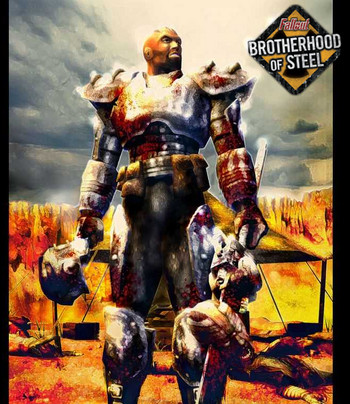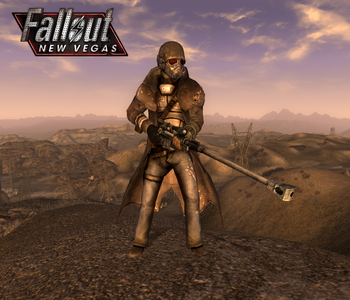 Fallout, A Post Nuclear World...
Community content is available under
CC-BY-SA
unless otherwise noted.