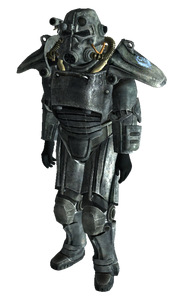 I bought the Fallout 3 Game of the year edition, it came with all of the extra game modes. I came here seeking help but now i try to give help. I've beaten the original game and the expansion pack. I'm No longer playing Fallout until New Vegas comes out in Fall. I am currently working on The Elder Scrolls IV : Oblivion. If you haven't played it I reccomend it. I'm a Halo ( one of the coolest game series ever) addict. I Enjoy war movies like "Full Metal Jacket" and "The Hurt Locker".I am the founder of
http://heyvern.wikia.com
wich is also known as the Ernest P. Wiki. Its about Jim Varney. Have a GREATACULAR time!!!
Catch Phrases
Edit
Sun. Who's Bhirthday is it, someon gets a spanking.
Mon. Now where's that friggin' remote.
Tues. Tansen Ist fverboten.
Wed. I don'n need no instructions to know how to rock.
Thurs. Who clogged the toilet!
Fri. My feet hurt.
Sat. Yeah... That's nice... Now get the crap outta' My FRIGGIN' Pool.
Fallout games owned
Edit
Fallout 3
Soon to own New Vegas
Characters
Edit
Hunk is the coolest survivor of a zombie outbreak in Racoon City Incident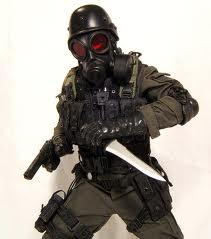 Other wiki's
Edit
I am actually the founder of all of these wiki's so I Need as much help as possible. feel welcome to join. I would appreciate it.
] ;] ;] ;] ;] ;]

o==Q=
Nukey
Tommygunner
Vash the stampede
Vault 4
Porter 21
Ausir
gothemastericator
Nitty
Tezzla cannon
Im chargin my laza
Ghouly 89
Please tell me if i messed up your name or accidentaly left you out.
Always Remember
Edit
Happiness is a chocolate Helicopter. I like fallout. Feel welcome to read my page.
Xbox Live
Edit
I just recently Got xbox live and was looking for Vault Friends. My Gamertag is... Hunk NK13
Everything is spelled right.

Friend me, I got reach, Black ops, I hate mw2, and I got alot of other games.
Deathclaws
Edit
I saw a flying deathclaw for the first time. I was on a cliff with a laser Rifle and shot at it, it floated into the clouds. Charon was pointing up bending his back as if he was in a limbo competition. sgt. Rl-3 just stood there and dogmeat kept barking. well it finally came out of the ground between the three of them and it went back up to the clouds i was laughing and horrorfied at the same time.
I forgot to mention that I will totally be happy to help out around the vault but im still pretty new to wikis so im tryin' to find my way around still. So if you need help ask me but i wont be of much help. Sorry For this inconvience
Community content is available under
CC-BY-SA
unless otherwise noted.