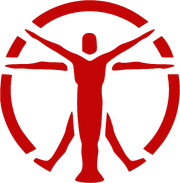 Synth designations are multiple-character identification codes used for synths developed by the Institute. Within the Institute, they serve as a synth's name and are also used along with a recall code to initialize a factory reset.[1][2]
Structure
Each synth designation is formatted as follows:
AX-XX
A is an alphabet character.
Xs equate to numbers ranging from 1 to 9.
An X typically designates a courser, though A and Z designations also occur.
List of known synth designations
Atypical designations
See also
References