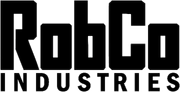 RobcOS v.85 is a RobCo Industries military operating system, designed for use with security systems.
Background
Copyrighted in 2076, it was still unfinished by the Great War, leading to a number of exploitable loopholes in the system, particularly when the RobCo Trespasser Management System is concerned.[1][2][3][4]
Appearances
RobcOS appears in Fallout 3 and Fallout: New Vegas.
See also
References
Community content is available under
CC-BY-SA
unless otherwise noted.