Fallout Wiki: Fallout 3 portal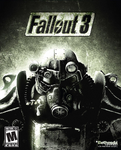 Welcome to Nukapedia's portal dedicated to Fallout 3!
Fallout 3 is a post-apocalyptic computer and console role-playing game that has been developed and published by Bethesda Softworks as a sequel to Interplay's Fallout and Fallout 2.
The game takes place in the year 2277 on the East Coast of what used to be the United States, mostly in Washington, D.C., Maryland and Virginia. The gameplay features include real-time combat and first or third person perspective, in contrast to the previous games, which were turn-based and isometric.
Featured article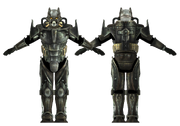 The
advanced power armor Mk II
, also called
Enclave power armor
, is a model of the
power armor
used exclusively by the
Enclave
military forces, developed after the
Great War
. Like its older brother, the standard
advanced power armor
it's matte black with a menacing appearance, but with a few significant differences, most prominently an added bulky chestplate (for added protection) and external communication antennae in horns on the helmet. Also, unlike its predecessor, it appears to be composed entirely of lightweight ceramic composites rather than the usual combination of metal and ceramic plates.
Helping out
Everyone is welcome to join and contribute to the wiki. Creating an account is free and easy. At any time, reach out to one of Nukapedia's administrators with questions - we are happy to help!
[add · more]Recent news
News
Agent c
•
Welcome to a Nukapedia News Blast - Keeping you up to date on the important stuff until the news digest on the weekend.
If you're not already buying stuff off steam, you should be starting now.
See more >
Fallout world
The Fallout world is not quite our own. It is an alternate reality which diverged from ours at some point after the second World War.

The base concept for the setting is the World of Tomorrow as imagined in the Golden Age of Science Fiction. This means that before the Great War, the Fallout world was more or less what the people of the 1940s and 1950s thought things would be like in 2077.
Featured picture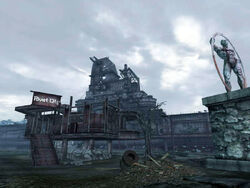 Rivet City
: It has rivets, it's a city, what's not to like?