Fallout Interactive Experience
Play Sound
What follows is a list of other games using the SPECIAL system. While SPECIAL was created for the Fallout series, it has also appeared in two other games, including one that was canceled. The Fallout Wiki previously covered their usage of the SPECIAL system, though this content is no longer present in the mainspace, aside from this page.
Lionheart: Legacy of the Crusader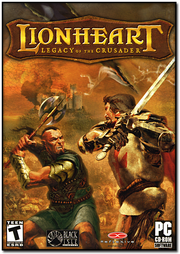 | | |
| --- | --- |
| | Interwiki redirect |
Lionheart: Legacy of the Crusader is an action RPG published by Interplay Entertainment in 2003 with generally lukewarm fan and press reaction. It uses the SPECIAL system in a real-time combat setting. It is available for purchase on Steam and GOG.com.
TORN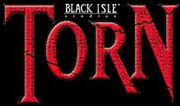 TORN, also known as Black Isle's Torn, was a fantasy cRPG developed by Black Isle Studios, also supposed to use the SPECIAL character system. It was announced on March 22, 2001, before being canceled in July 2001. Regarding the project's cancelation, Feargus Urquhart stated:
"
I don't know if we ever released an official reason on why [Torn] was canceled, but in a nutshell, the game was canceled because it was not going to be done in time to get Interplay the revenue the company needed to continue operations. That sounds like it was all Interplay's fault, but that's really not the case. The project was not going well and continued to be an ongoing challenge.
"
See also